LEXUS SHORT FILMS

Lexus is committed to product innovation and design. Equally important is our focus on supporting young artists to develop their ideas and creativity. Through the short films project, Lexus aims to support up and coming filmmakers to create world class films that stimulate viewers.
---
Live Recording Events with Tetsuya Bessho

During the festival period (June 4 ~ June 15), LEXUS SHORT FILMS will be screening at INTERSECT BY LEXUS – TOKYO in Aoyama. The films will be shown alongside various other short film gems selected around the theme "Stimulate the Senses" by founder of SSFF & ASIA, Tetsuya Bessho.
TALK SESSION / June 6 SAT 20:30 - 21:30
Guest: LiLiCo
MC: Tetsuya Bessho
Venue: INTERSECT BY LEXUS-TOKYO
TALK SESSION / June 8 MON 18:30 - 19:30
Guest: Jung Woo Sung
MC: Tetsuya Bessho
Venue: INTERSECT BY LEXUS-TOKYO

---
Guest Profile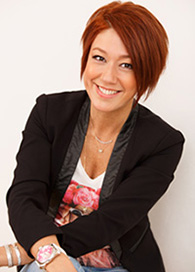 LiLiCo
Festival Ambassador
LiLiCo was born in Stockholm, Sweden, to a Swedish father and Japanese mother. In 1989, at the age of 18, LiLiCo came to Japan and began working in the entertainment industry. She now appears as a film commentator on TBS's 'King's Brunch,' MCs film and fashion events, and makes numerous appearances on talk shows and radio programs. She is also active in many other fields, and provided the Japanese voiceover for a key character in "South Park."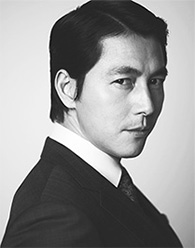 Jung Woo Sung
Actor / Film Director
Born in 1973. He made his film debut with the 1994 movie "The Fox with Nine Tails," and found fame as talented young actor though his roles in "Beat" (1997) and "City of the Rising Sun" (1998). He has played various characters in a number of films including "Phantom," "The Submarine" (1999), "The Warriors" (2001), "Mutt Boy" (2003), "A Moment to Remember" (2005), "Sad Movie" (2005), "Daisy" (2005), "The Good, The Bad, The Weird" (2008), and "Reign of Assassins" (2010). He recently enjoyed renewed popularity for his charismatic acting in "Cold Eyes" (2013), and took on an action role for "The Divine Move" in 2014. The 2014 melodrama "Scarlet Innocence" marked a shocking departure from his previous image, and he served as a lead actor and producer for "Remember O Goddess" (2014), thereby expanding his film career into directing and producing.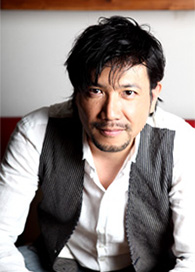 Tetsuya Bessho
Actor / President of Short Shorts Film Festival & Asia
Tetsuya Bessho debuted in Hollywood in 1990 with the US-Japan joint film "Solar Crisis." In recent years, he has performed in stage productions of "Les Miserables," "Nine the Musical," and "Urinetown." In 2010, he received the Iwatani Tokiko Award Encouragement Prize from the Iwatani Tokiko Foundation. He founded Short Shorts Film Festival & Asia in 1999, which he remains the president of, and received an award from the chief of the Agency for Cultural Affairs. He has also assumed the position of "Visit Japan Ambassador," part of the Japan Tourism Agency initiative, and is a member of the expert panel to strengthen content at the Cabinet Secretariat' s Intellectual Property Strategy Headquarters, Goodwill Ambassador to the Qatar Friendship Fund, City of Yokohama Committee Member, and EIRN(film classification and rating committee)commission of councilor.
Bessho will also host two talk events at INTERSECT BY LEXUS – TOKYO – with film commentator LiLiCo on June 6 (Sat) and Korean actor Jung Woo Sung on June 8 (Mon). together they will discuss the film festival, the future of short film, and support networks for up-and-coming directors. Both events will be recorded live.
---
Director : Jessie De Leeuw
Jessie De Leeuw is a former student of the Royal Arts Academy in Ghent, where she earned her Masters Degree with Distinction in 2011. She submitted the short film 'You will find it' as her final work for her Masters degree. Between tackling freelance directing assignments and creating music videos, Jessie is currently preparing for her next film project.
International Shortfilmfestival Leuven 2011 (Belgium)
HUMO Awar Brussels Short Film Festival 2012 (Belgium)
---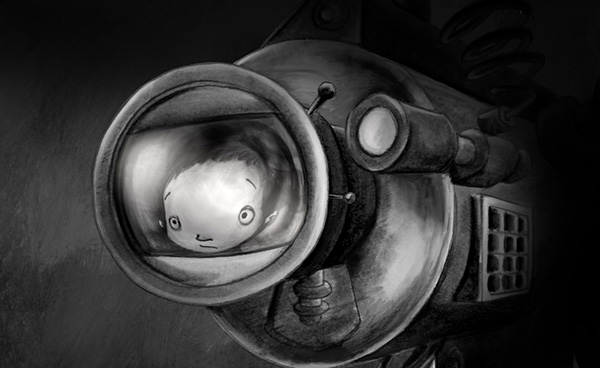 Director : Jean-Claude Rozec
Jean-Claude is a director and animator who has worked on many films. He began by making animations with his friends from his student days. His talents have bloomed in is this film, which has been a success at international film festivals.
Short Shorts Film Festival & Asia 2012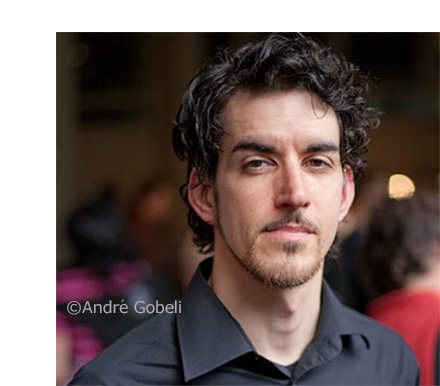 ---
LEXUS SHORT FILMS 2014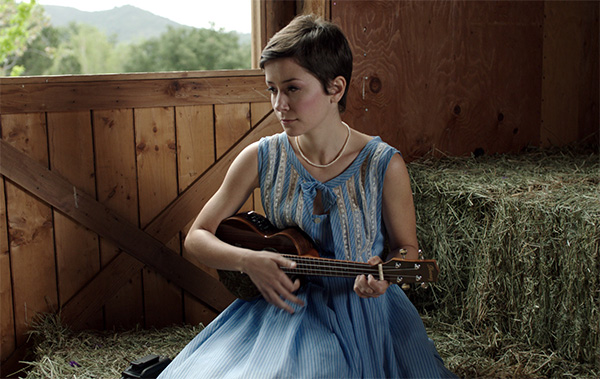 Director & Co-writer : Satsuki Okawa
Born in Tokyo, Satsuki earned her BA from Nihon University College of Arts and went on to graduate with an MFA from Columbia University in New York. Upon her graduation from Columbia, she directed several short films including "Koyuki's Wandering Football", which was commissioned for the Japanese Professional Football League as the J-league's 20 year anniversary project. Last year's Yubari favorite "Little Kyota Neon Hood" went on to gain acclaim on the international film festival circuit. The film not only won numerous awards domestically, but internationally.
Co-writer : Ken Ochiai
Ochiai made his first film at age 12 and left Tokyo after high school to pursue his dream of becoming a film director in the United States. After receiving a B.A. in production from the U.S.C. School of Cinematic Arts, he earned his M.F.A. from the American Film Institute Conservatory. To date, Ochiai has made more than 30 short films, commercials, and music videos, as well as three feature films. Of these, "Frog in the Well" won the Crystal Award at the Heartland Film Festival, and "Miyuki's Wind Bell" won the Sapporo Peace Award at the Sapporo Short Fest.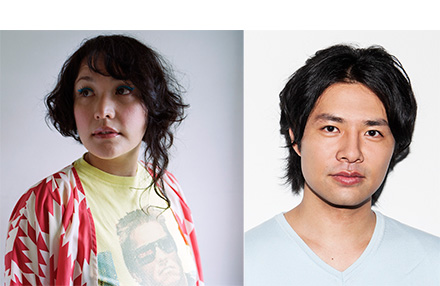 ---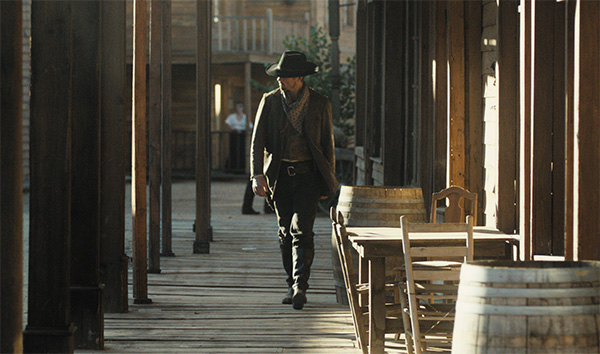 Director : Eric Kissack
Eric Kissack spent 10 years working as a feature film editor in NY and LA. In 2013,his short film "Blessing in Disguise" premiered at the Palm Springs Short Fest and went on to win several awards on the festival circuit. He is now hooked on directing and not looking back.
Palm Springs International Short Film Festival 2014 (USA)
Audience Award Seattle International Film Festival 2014 (USA)
---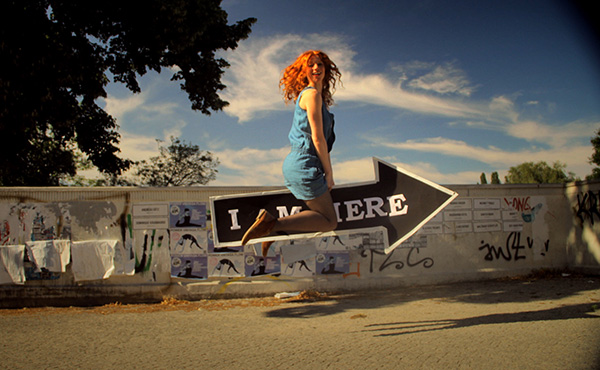 Director : Erik Schmitt
Born in 1980 in Mainz. He quickly started to study the many forms of communication in Geneva, Munich and Melbourne but was successfully lured into the capital where he completed his studies of communication sciences. At some point he learned to use the camera not only as walking stick, and started KAMERAPFERD together with Stephan Müller.
Berlin International Film Festival 2013 (Germany)
Palm Springs International Short Film Festival 2013 (USA)
Short Shorts Film Festival & Asia 2014 Best Short Award (International Competition)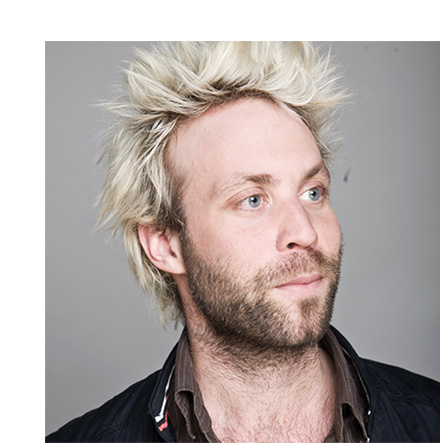 ---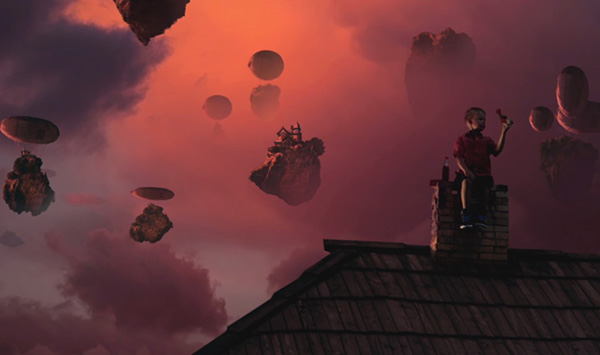 Director : Anders Walter
Helium is Anders Walter's third short film and apart from his 3 short films, Den Talende Kuffert, 9 Meter and Helium, Anders has created multiple music videos and has published two of his own graphic novels - SOLAS 1&2.
The 86th (2014) Academy Awards® Winner for Best Short (Live Action)
Tribeca Film Festival 2014 (USA)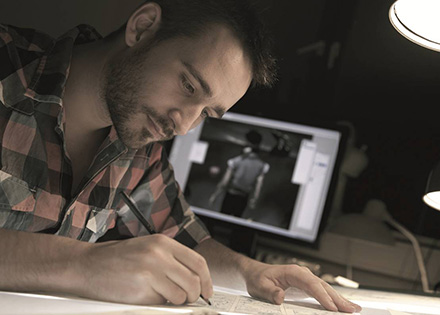 ---
LEXUS SHORT FILMS 2014
Director : Jon Goldman
Born in Boulder, Colorado, Goldman spent several years of his adolescence in Paris, acquiring an early taste for world cinema, foreign languages, and international stories. After attending Stanford University and receiving a B.A. in English Literature and Creative Writing, he received accolades for his short film "Diplomacy." A wry take on the power of interpreters in top-level negotiations between the United States and Iran, it played at over two dozen film festivals worldwide. Goldman was selected to participate in both the Film Independent Directing Lab and Film Independent Screenwriting Lab, and was previously both an Academy of Motion Picture Arts & Science Nicholl Fellowship Finalist.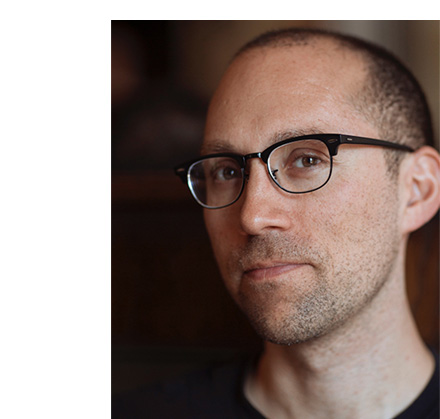 ---
INTERSECT BY LEXUS - TOKYO
ADDRESS
4-21-26 Minemi Aoyama, Minato-ku
Tokyo 107-0062
ACCESS
from Exit A4/A5, Omotesando Station (Tokyo Metro Ginza Line, Chiyoda Line,Hanzomon Line)