CG Competition
supported by Digital Hollywood

JURY

The CG Animation Competition is making its third year and fetures CG short films from around the world. Once again this year, we will screen amazing short films selected from 147 entries, using the latest in CG technology that will surprise and excite you. The line-up chosen by the selection committes will be full of short films with a variety of perspectives that not only fetures CG technology, but also manage to entertain and move your hearts as well. This CG Animation Competition is a collaboration with Digital Hollywood Co., LTD., the leading university for IT and digital technology, and will introduce world level CG films in Japan as well as striving to showcase the world level CG creators from Japan to the world.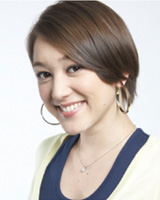 SHELLYTelevision Personality
Born in 1984 and growing up in Kanagawa, SHELLY is a multi-talented TV personality who made her modeling debut at the age of 14. Eventually she would make her way into television, taking on hosting duties and appearing on a number of programs including' Future Generation Zipangu' on TV Tokyo, 'Hirunandesu!' on Nippon TV, and' Little Charo' on national broadcaster NHK, among other programs on broadcasters including TV Asahi and Fuji TV. With her bright personality and smart commentary she continues to be a mainstay on variety TV programs. On top of her career, she was able to devote time to acquire a certification for sake tasting.
Tomoyuki Sugiyama President, Digital Hollywood University
Born in 1954, Tokyo. From 1987 Sugiyama spent three years as a visiting scholar at MIT's Media Laboratory, and took up some posts including a junior lecturer at Nihon University before establishing Digital Hollywood in 1994. The school would go on to expand and establish both undergraduate and graduate programs, which are now administered by Digital Hollywood Corporation, an organization established under legislative reforms enacted in Japan. In 2011 Digital Hollywood University joined with the Shanghai Conservatory of Music to establish a digital media arts school in China, which is also headed by Sugiyama. Sugiyama also works as a member of the Prime Minister of Japan's Cabinet special committee that looks into issues related to strengthening the creation of new intellectual property in Japan.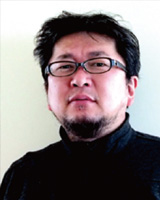 Shinji HiguchiDirector ("The Floating Castle")
Born in 1965, Tokyo. After graduating from high school Higuchi became a founding member of the independent film production unit DAICON-FILM, the precursor to the animation studio, GAINAX. Higuchi received accolades for his work as special effects director for the film" Gamera Guardian of the Universe", which earned him a Japanese Academy award for special effects direction. While known for his special effects work, Higuchi has worked across genres and is skilled in multiple aspects of film and anime production, with credits including "Neon Genesis Evangelion" series and the "Casshern", "Dragon Head", and director credits for a number of Japanese films including" Lorelei: The Witch of the Pacific Ocean", "The Sinking of Japan (2006)", "The Hidden Fortress"(2006) and " The Floating Castle"(2012).