Future City Yokohama Award
June 15th (sat) 10:45-12:35

The city of Yokohama and the festival will present the FutureCity Yokohama Award to the short film that best depicts a future lifestyle that is environmentally friendly through technological advancements, in order to raise awareness of the "Environmental Future City Yokohama."
The Award will be presented and given by the Mayor of Yokohama to one of the four nominated films & filmmakers. They are; "Doroncoron" (Japan), "El Ivneto" (Columbia), "Traffic Cone" (USA) and "Dug-Gu TV"(Korea). After the presentation of the Award, the four films will be screened along with "Unravel," a film that won two awards (Best Short Award/J-Wave Award) from the "Save the Earth!" Competition. The event is free of entry, so we hope many people, especially those who live in Yokohama area come and support this event and think about the future lifestyle of Yokohama City!
*The event is in Japanese, but the films have English subtitles.
Nominees
El Invento
Giovanni Granada/Colombia/20:00/Drama/2012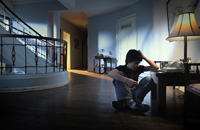 What if a 12 year old boy had to devise an Invention to get the attention of his love interest?
Doron Coron
伊藤有壱/日本/3:00/Animation/2012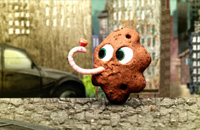 DoronCoron is a boy made of dirt that came alive in an unexpected way. After leaving his town,DoronCoron meets various kinds of creatures throughout the year, communicates with them,then returns to the soil eventually.
Traffic Cone
Victor Ridaura/USA
/
7:31
/
Animation
/
2012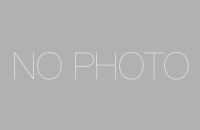 What happens when a 5-year-old upper class girl riding in her car with her mom hits traffic in LA, well, maybe puppy love, maybe fate, or maybe a something more. Life is a funny thing.
Dug-Gu TV
Min-hee Shin/South Korea/20:00/Drama/2012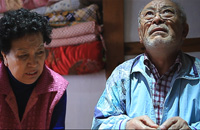 Elderly couple Dug-Goo and Goog-Ja's sole pleasure in life is watching the drama "Blazing Pure Love". However, their lives are turned around when the television breaks. Unable to watch her drama, Goog-Ja distresses Dug-Goo with persistent nagging. Then, one day they encounter a new kind of television.
Save the Earth! Competition Award・ J-WAVE Award
UNRAVEL
Meghna Gupta/UK India/13:35/Documentary/2012
CFC Worldwide Short Film Festival 2012 (Canada) Audience Choice Award Edmonton International Film Festival 2012 (Canada) Best Short Documentary Tampere Film Festival 2012 (Finland)