Save the Earth! Competition Jury
The Committee has selected jurors from diverse industry backgrounds with unique points of view. Jurors will award one film: the Best Short Award (Minister's Award, the Ministry of Environment) from Save the Earth! Competition.
Jurors are listed from the left in order of the Japanese phon etic alphabet.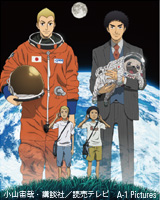 Space Brothers Astronaut
In 2025 Hibito Nanba is announced as a crew member for the next moon mission, while his brother Mutta is let go from his job at an automotive company. Despite destiny leading them down widely different paths in life, a childhood promise will bring them together and set the stage for something exciting. This popular manga series received a movie adaptation in 2012, with a well-received anime adaptation currently airing across Japan every Saturday on Nippon TV and Yomiuri TV stations.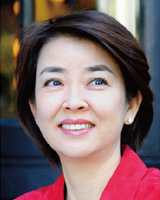 Kayoko Kishimoto Actress
Born in 1960 in Shizuoka Prefecture, actress Kayoko Kishimoto made her television debut in 1977 in the TV drama 'Mu' , with more roles to follow including parts in 'Love Story in New York' and 'Misora Hibari Monogatari'. Her acting career spans decades, with her earliest film credits coming in "Tora-san's Promise" and"Island of the Evil Spirits", with later roles including"Fireworks"," Kikujiro", "Dolls", and "TAKESHIS", all directed by Takeshi Kitano. Kishimoto's works as an author include 'Mizu no oto', 'Hachi no Tenmatsu', 'Ee-de nomusa Shizuoka cha', and 'Itto', in addition to essay series featured in Asahi Shimbun and Shizuoka Shimbun.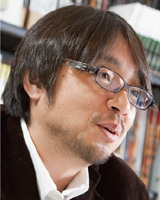 Kundo Koyama Television and Radio Composer / Scriptwriter
A scriptwriter for TV, radio, and film, Kundo Koyama began his career while still attending Nihon University College of Art. Koyama has worked on a number of acclaimed TV programs, including the Japanese version of' I ron Chef', which was nominated for an International Emmy. His first work as a film screenwriter was for "Departures", which won a number of awards, including Best Screenplay at the 32nd Japan Academy Awards and Best Foreign Language Film at the 81st Academy AwardsR, helping Koyama earn widespread acclaim. His current projects are varied and spread across both visual and print media, with non-writing positions including advisory roles in Kumamoto Prefecture and at the Japan Tourism Agency.His produced/directed short,"KUMAMOTO will wait for you" received the Visual Tourism Award at SSFF & ASIA 2012.