Official Competition Jury
The Committee has selected five jurors from diverse industry backgrounds with unique points of view. Jurors will award four films:the Best Shorts from each official competition category and the Grand Prix. (The jurors are listed from the left in order of the Japanese phonetic alphabet.)
Akira Takarada Actor
Acclaimed actor Akira Takarada joined Toho Studios in 1954. He has appeared in over 200 films including "Godzilla,""Aoi Sanmyaku," and "A Wanderer's Notebook." He has also appeared in Juzo Itami's films "Tales of A Golden Geisha,""Minbo no onna," and "Woman in Marutai." In 1964, he appeared in the Broadway musical "Annie Get Your Gun" and for which he received the Arts Festival Encouragement Prize. Since then he has appeared in many stage shows including "The Sound of Music," "Gone With the Wind," and "My Fair Lady." He has received the 6th Kinokuniya Theater Award, and the 10th Golden Arrow Award. In 2012, he produced, directed, and starred in the musical "The Fantasticks" which played nationwide and was awarded the 67th Arts Festival Grand Prize (Japanese Agency for Cultural Affairs). He has established himself as an unparalleled grand master of the stage musical.

Amir Naderi Film Director
Since 1970s, Amir Naderi has been among the most influential figures of New Iranian Cinema, developing his knowledge of film at the theater where he worked as a boy. He entered the international spotlight with cinema classics such as "HARMONICA" (1973) "THE RUNNER" (1985) and "WATER, WIND, DUST" (1986), which won many awards in the world. Naderi's American films have uniquely captured the vanishing texture of New York, premiering in New Directors/ New Films, Venice, Cannes, Tribeca, Sundance. "SOUND BARRIER" (2005) won the Roberto Rossellini Critics Prize at the Rome Film Festival. "VEGAS: BASED ON A TRUE STORY" (2008) premiered in competition at Venice. His last work, "CUT", shot in Japan, was the Orizzonti Opening Film at Venice in 2011 and won Best Director at 21st Japanese Professional Movie Awards, making him the first foreign director to receive this prize.
Riko Narumi Actress
Riko Narumi's first role was the younger version of Naoko Yamada, who was played by actress Yukie Nakama, in the popular TV drama 'Trick'. She had her first lead role in a TV drama in 'Ruri's Island' in 2005, with her first lead movie roles coming in "Shindo" and "How to Become Myself", both in 2007. Garnering widespread praise for these roles, she was awarded new actress awards in 2007 and 2008. Since then she has had a number of roles in both film and TV, including a starring role in films" Yamagata Scream"( 2010)", Bushido Sixteen"(2010), "Shodo Girls" (2010), and in the NHK historical drama 'Taira no Kiyomori'.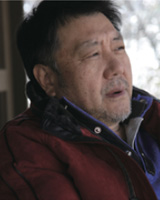 Masato Harada Film Director
Masato Harada was born in Numazu, Japan, on July 3, 1949. In 1972, while studying English in London, Harada "rediscovered" Howard Hawks. Harada moved to Los Angeles in 1973. Throughout the 70s, he had been active as a film reviewer/ reporter to magazines and newspapers in Japan. In 1979, he wrote and directed his first feature, "GOODBYE FLICKMANIA", a Hawksian buddy movie set in his home town, Numazu. Since then, he continued filmmaking between LA and Japan. "KAMIKAZE TAXI" (1995) brought Harada's career to a new level, with well-received screenings at numerous film festivals. Harada tackled the controversial subject of teenage prostitution in "BOUNCE KO-GALS"(1997), followed by "JUBAKU SPELLBOUND" (1999), an epic scale thriller reminiscent of Kurosawa's "THE BAD SLEEPS WELL". In 2002, Harada made an acting debut in "THE LAST SAMURAI". In 2011, he paid homage to Yasujiro Ozu films in "CHRONICLE OF MY MOTHER" and in TV special "EARLY AUTUMN" . The former won Grand Prix Special du Jury at Montreal World Film Festival and the latter won many accolades at TV festivals including the Best Director at the 52nd festival de television de Monte-Carlo, and the Best TV drama nomination of International Emmy.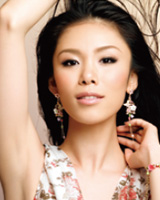 Riyo Mori MISS UNIVERSE 2007 / Model / Dance Artistic Director
Born 1986 in Shizuoka, Japan, Riyo started jazz dance at age 4. She studied at a Canadian high school and during the school year she also completed a teaching program at a prestigious ballet school. In 2007, Riyo appeared at the Miss Universe world conference in Mexico City as the Japanese representative and won the world crown by unanimous vote. After inauguration as world top spokeswomen (Miss universe), Riyo engaged in charity and volunteer activities, dealing with AIDS/HIV knowledge dissemination, children facing rare diseases, and various national social problems in 15 different countries around the world, while based in NY for 14 months. Since returning home to Japan, Riyo has been taking an active role as a model in many fields of mass media, continuing to work on charity events, and also completing activities as a dancer. Furthermore she has established the I.R.M. Academy (dance studio) in her local city Shizuoka, Japan, and is the Artistic Director. Official site: http://www.riyo-mori.com/