Jurors Comment - Music Shorts Competition
Music Shorts Competition Best Cinematic Award
Music Shorts Competition UULA Award
While music is an inherent part of cinema, the main point we were looking at was whether or not these works were able to bring together "music" and "film" together in a new, interesting way. The winner of the competition this year was particularly effective in their storytelling, and this work was selected because the story was skillfully pushed forward by using music to put us into the shoes of the main character.
PINK SPIDER
Mika Ninagawa/Japan/12:41/Music Shorts/2012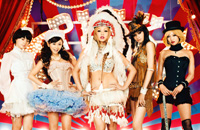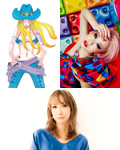 Koda Kumi x Ninagawa Mika x Anno Moyoco
Pink Spider
Kumi Koda was born in Kyoto in 1982. She scored her first huge hit in 2004 with the theme song from the movie "Cutie Honey." Now a superster, she has gaind the overwhelming support of female fans as a "sexy cool" artist.
SKY
Naoto Monma/Japan/9:00/Music Shorts/2013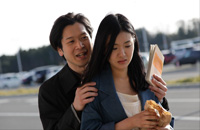 MAY'S
SKY
May's is a rare unit that performs R&B as well as high level pop music. They released a first best hits album this year and will start their nationwide tour in May. They're sure to draw increased attention as they continue to release more hits in the future.