MOËT STAR AWARD Winner
Moët & Chandon X SSFF & ASIA 15th anniversary magnum bottle auction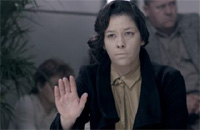 LOOT
Greg Rom/South Africa/10:32/Dark Comedy/2012
A stranger strolls into a bank armed with little more than a plan, seeking to steal the vault contents. Taking place in a world just left of ours, "Loot" is the surprising tale of a robbery, where the line between reality and imagination is blurred.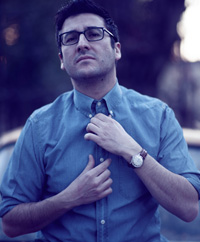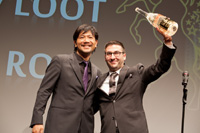 Director:Greg Rom (South Africa)
After watching the fantastic films at the Short Shorts Film Festival this year, I feel incredibly lucky to have won this award. I would like to thank Short Shorts and Moët and Chandon for honouring me with such a prestigious prize. My time in Japan could not have been more memorable thanks to you all. Never before have I felt so welcomed in a new country. Lastly, I would like to say a huge thank you to every person involved in making this film.