LEXUS SHORT FILMS&TALK EVENT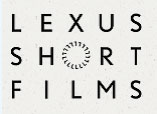 Co-production of powerhouse American film producer Harvey Weinstein the Japan film festival premiere of LEXUS SHORT FILMS!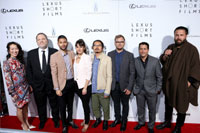 Lexus, in collaboration with The Weinstein Company, have gathered 5 directors from Japan, U.S., Europe, China and Asia Pacific to make Lexus Short Films. We will screen these 5 shorts with the theme "life is amazing" that these 5 directors have created through their vision that depicts the essence of "progressive luxury," the Lexus brand's vision.

After the screening, festival president Tetsuya Bessho and a special guest
will hold a talk show about the Lexus Short Films.
Talk Event is only in Japanese.
Omotesando Hills /June 8th 15:40-17:30
Swimming in air
Directed by Justin Tipping (USA)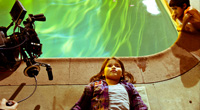 Justin Tipping is a recent graduate of the American Film Institute Conservatory (MFA Directing). He also holds a BA in Film and Media Studies from the University California Santa Barbara. His career began directing and editing in the commercial and music video arena where his work gained recognition on MTV, VH1, FUSE, and Discovery Channel networks. His short film NANI, world premiered in competition at the Berlin International Film Festival. It went on to screen at over 40 film festivals around the world winning more than a dozen awards including the Student Academy Award (narrative), and the Director's Guild of America Student Filmmaker Award. He is also the recipient of the prestigious Franklin J. Schaffner Fellow Award and the Richard P. Rogers Spirit of Excellence Award for his directorial work at the AFI. Justin is currently represented as a writer/director at United Talent Agency.
Beyond Memories
Directed by Cristina Molino(Spain)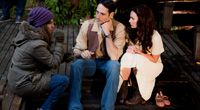 Cristina Molino is a Spanish director and cinematographer from Madrid Spain. She trained as a photographer at Efti School and as a Cinematographer at Madrid's Film School, ECAM, where she was awarded with first-class honours and received an award sponsored by Kodak, Technicolor lab and Camara Rental.After working as a photographer and several projects as a Cinematographer, she initiated herself also as a film director. ?Te vas? (Are you leaving?), a work that has been awarded in fifteen film festivals including the International Film Festival of Locarno, was the first short film that Cristina directed. Soon after she directed her second short film, Retorno (Return) and recently her third, Nada (in post-production). In addition to her own film projects, she is currently working as a commercial director and cinematographer for the Spanish production companies Think Mol and Lee Films International as well as the American production company Red Magma Media.
ECHOES
Directed by Special Problems (New Zealand)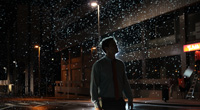 Special Problems is a multi-disciplinary studio comprising directors Campbell Hooper (right) and Joel Kefali. Their unique visual sensibility and hands-on approach to all areas of their work has seen them win multiple awards and created high demand for their skills. Hooper's short 43,000ft - Special Problems' first official foray into longer format - premiered in competition at the 2011 Tribeca Film Festival and won Best Short at the Traverse City Festival. Special Problems' commercial work has won Gold & Silver Lions at Cannes and a One Show Entertainment Silver Pencil. Their work with The Naked and Famous has clocked up millions of YouTube views and won several awards. From their corner of the world Special Problems continue to wow global audiences as they infuse their distinctive style into every project they undertake. Special Problems are globally represented as commercial directors by The Sweet Shop.
TBD
CHAN CHUNG KI (Hong Kong)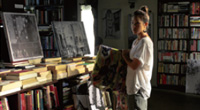 CHAN CHUNG KI studied graphic design in HK Polytechnic in 1988 and later focused his attention in AV production, including cell animation and 3D computer animation. After graduation, Chan began his career in the film and television entertainment industries. In recent years, Chan had produced several documentaries for AXN (Action Channel), Phoenix Chinese Channel, Hong Kong agriculture and Conservation Department, including Hong Kong Super Fans, Dragon Inn: The Hideout in Temple Street and Geo Wonders of Hong Kong. Chan's "HK Love Trees TV Commercial" has won The 21st International Mercury Awards Competition Bronze Award. His Documentary program "Dragon Inn: The Hideout in Temple Street" was officially screened in The 19th IDFA, The International Documentary Film Festival. It was also honored as Hors Concours Selection by the 27th Annual Banff World Television Awards.
A Better Tomorrow
Mitsuyo Miyazak(Japan)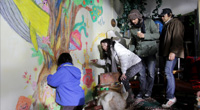 Originally from Osaka, Japan, Miyazaki began her career as a stage performer and actress at a very early age.
Her directorial debut short film TSUYAKO opened at the 2011 Palm Springs International ShortFest where the film won Future Filmmakers Award and Audience Award.
TSUYAKO went on to screen at over 60 film festivals worldwide, winning 38 awards including the DGA Award for the Best Female Student Director and Grand Jury prizes at Academy Award qualified film festivals.
She holds a B.S. in Theater Arts, Dance Performance and Fine Arts from Southern Utah University and an MFA in Film & Television Productions from the USC School of Cinematic Arts.