Message from the Director of the Committee for Short Shorts Film Festival & Asia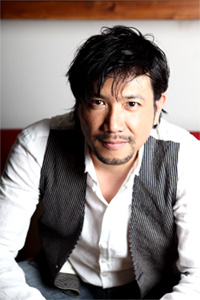 The Short Shorts Film Festival Asia is now 10 years old! With the 21st century being touted as the Asian Century, a lot of the world's gaze has now shifted towards Asia. A big part of the reason for us reaching this milestone is the many submissions we have been receiving from film makers located around Asia for many years now. While these films are very much an extension of the film maker, at the same time they are stamped with certain Asian qualities.
So what exactly is Asia? There are definitely going to be a lot of different answers to this. The region is vast, stretching all the way to Turkey in the west and encompassing the Middle East, Southeast Asia, and the Far East, all exhibiting a myriad of cultures. Despite this, there are definitely commonalities between these areas. With the different cultures in the region interacting with one another over centuries, there are definitely similarities and areas of overlap that come together and convey common Asian values and points of views. My fascination with these short films is that by hitting these different notes these films produce a unique Asian-rhythm that is unlike films from other regions of the world. These films, like a kaleidoscope, bring together many different elements-a certain timing, a particular sense of space, and tempo to the dialogue-to create an image on the screen which produces this Asian-rhythm. I feel like this rhythm is an inalienable part of any person from Asia. Watching films from India or the Middle East I can find similarities with my own hometown and family, with a sense of nostalgia shooting up through my body. It is this sense of shared nostalgia that I feel will lead to a universal sensibility that helps connect different cultures.
Worldwide a lot has been learned about Western culture to the point where some of what has been learned has now been incorporated into our own being. Modern film, a visual medium we use as a tool to tell a story, is surely one of those things that has been fostered by Western culture and incorporated into different cultures worldwide. From the adoption of film as a storytelling medium, we have received countless treasures in return. For myself, I have been able to re-encounter Japan, just one part of Asia, and experience it in a different light. With the festival reaching its 10th year, it has me wondering how can I, as an Asian person, engage with the rest of Asia? Furthermore, what can I, as one part of the whole of Asia, accomplish together? What exactly is Asia? There is no right answer, but I would be pleased if this film festival helps get you thinking about these questions.
Emotions and ideas that cannot be expressed by a painting, or words, or music, flutter brightly when conveyed through cinema. These emotions and sensibilities, like unseen wings which we all have, shine on a movie screen in a way that cannot be replicated elsewhere. I hope that at this film festival we will be able to experience together the luster of these unseen wings we all have.
Finally, on behalf of myself and everyone here at the committee, I want to express my deep appreciation to the support given to this festival by Governor Naoki Inose, Governor of Tokyo Prefecture, whose initiative helps make this festival possible. I also want to convey my gratitude to the many sponsors and supporters who have helped make this festival possible. Lastly, to our guests, I hope the short films gathered here will allow you to feel like a Pegasus flying through the sky, with the magic of your own wonder and feelings to act as your own wings to take you off somewhere far and amazing.
Tetsuya Bessho
Director of the Committee for Short Shorts Film Festival Asia