Short Shorts Film Festival & Asia 2018
CINEMA SMART
The 20th edition of Short Shorts Film Festival & Asia (SSFF & ASIA), Academy Awards® accredited and one of Asia's largest international short film festivals, was held from June 4 (Mon) to June 24 (Sun). This year we received a record number of around 10,000 submissions from more than 130 different countries and regions. In 2018 we received 22,301 festival attendees.
This year, with an extended screening period of almost one month. Approximately 250 films screened across the seven competition categories and special programs. Cinema culture bloomed in the 20th century and has been entertaining people for generations. Nowadays, digital arts and technology have enhanced and created a modern cinematic culture. As the years go by, the world of cinema has evolved but at the same time, the concept of entertaining one another through film has stayed the same.
Cinema Smart
This year's theme is "Cinema Smart" -Discover Your Life Through Imagination-.
Let us introduce the phrase "Book Smart, Street Smart".
"Book Smart" signifies scholastic knowledge acquired from education, whereas "Street Smart" defines practical knowledge obtained from personal experience. This phrase intends to emphasize the importance of studying outside, among society, as much as studying in front of a desk. From here, we would like to add the "Cinema Smart" element.
"Cinema Smart" is the knowledge of life brought on by "imagination".
It has been 125 years since Thomas Edison invented the Kinetoscope, and 123 years since the Lumière brothers invented the Cinématographe. Humans continue to be touched by cinema throughout the years and beyond borders. We get excited by imagining a character's emotions in a film. At times, we share our emotions and it can give us hope. Sometimes a film can also be life changing. We believe that cinema can impact us anytime and anywhere. Cinema provides us with knowledge, discovery, emotion, motivation and an escape.
Short Shorts Film Festival & Asia 2018
SSFF & ASIA 2018 Screening in Autumn
Short Shorts Film Festival & Asia (SSFF & ASIA), Academy Awards® accredited and one of Asia's largest international short film festivals, was held every year as a sponsored project of Tokyo International Film Festival. It is held every year with the goal of spreading the appeal of short films and nurturing young filmmakers. In addition to the winning titles of SSFF & ASIA 2018 Grand Prix, you were able to enjoy short films from all over the world. There were also events and seminars with many different guests invited. It was held at 2 places, Tokyo Photographic Art Museum [10/5(Fri) – 8 (Mon)] and Andaz Tokyo Toranomon Hills [10/9 (Tue) – 12 (Fri)] .
Short Shorts Film Festival & Asia 2018 Digest
---
Opening Ceremony
This year's official lineup was introduced at the Opening Ceremony, with a selection of awards and projects also announced. Jury members and numerous celebrities participating in various projects were in attendance at this impressive start to the festival.
Anniversary Gala Dinner
To commemorate the festival's anniversary year and the opening of the festival, an Anniversary Gala Dinner was held and guests who had previously participated and have been supporting the SSFF & ASIA attended.
SSFF & ASIA 20th Anniversary special project CINEMA FIGHTERS PROJECT "Utamonogatari" Premiere Screening Event & Opening Ceremony
"Utamonogatari" was created as part of the CINEMA FIGHTERS project to fuse poetry, music and motion picture, and was intiated by EXILE HIRO, Tetsuya Bessho, the Presidentof SSFF & ASI A, and Masato Odake, the writer of various acclaimed songs. Following the premiere screening at SSFF & ASIA, the film has been on screens nationwide as of Jun 22nd.
---
Competitions Program
https://www.shortshorts.org/2018/en/program/
International Competition
For the International Competition this year, we received 5718 submissions from 22 countries and regions outside of Asia, and screened 37 selected short films. Out of this record breaking number of submissions, the selected shorts, even though short in length, were able to surprise and move audiences.
Asia International Program
For the Asia International Competition this year, we received 1436 submissions from 13 Asian countries and regions excluding Japan and screened 21 selected short films. These shorts highlight the distinct cultures and customs found in Asia, as well as illuminate the unique colors and images of these exotic countries. In recent years, the short films from Asia have explored common worldwide themes such as love & romance which are included as part of a very strong and entertaining line-up.
Japan Program
From Japan, we had selected 19 short films from 327 submissions. The programs had a wide range of genres and styles to enjoy from dramas and comedies to documentaries.
Save the Earth! Program supported by RINREI
The theme of this competition includes all aspects of the environment and the Earth we live on. This year, we welcomed RINREI, a company that creates an ideal living environment, as a new sponsor. We screened 7 submissions out of 411 submissions from 68 countries.
CG Animation Program
The latest CG animation shorts created by leading CG animators were gathered. 16 films out of 856 submissions from 82 countries were screened.
Cinematic Tokyo Program
For this newly established competition, we received short film submissions from all over the world which express the diverse attractions of Tokyo. The criteria for this competition is not limited to being filmed on location in Tokyo, but includes those that contain themes which evoke "Tokyo", memories of "Tokyo", or even imaginations of "Tokyo". We screened 7 nominated films, selected from 411 submissions from 68 countries and regions around the world.
Non-Fiction Competition supported by Yahoo Japan Corporation
A non-fiction format allows filmmakers to explores to explore societal issues, as well as the rich and diverse lives around the world, and it is also able to convey a message directly from the filmmaker's eyes. To Commemorate the 20th anniversary of SSFF & ASIA, we established the brand new "Non-Fiction Competition supported by Yahoo Japan Corporation.
Student Film Competition supported by FELLOWS
A new award for the 2018 edition! We gathered 14 high quality student films out of the 203 submissions with the support of FELLOWS, a company expanding its creator management services in 10 areas nationwide. By offering an opportunity for young talents to step into the film industry, we aim to discover promising talents at an early stage and contribute to the evolution of film culture.
Music Video Program
Started in 2016, the Music Video Competition introduces official music videos created for artists from Japan and around the world. We gathered a selection of the most cinematic and innovative works that deliver dramatic narratives, told from a short film perspective. It was a jam-packed lineup that showcased a variety of high quality works. We screened 16 selected films.
VR SHORTS
As a first for film festival in Japan, we proudly announced the launch of VR SHORTS, a competition completely dedicated to VR.
---
SPECIAL Program
Academy Program
As an Academy Award® accredited short film festival, we proudly introduced the Academy Awards® Program. We screened a rich line up including the latest Oscar winning live action short film "The Silent Child" and a nominated animation short by Ru Kuwahata.
https://www.shortshorts.org/2018/en/program/academy.php
Anniversary Program
We celebrated our anniversary with this program which includes films of past winners, and of directors and celebrities who support our festival. The program featured films directed by our 20-year-long supporter George Lucas, jury member of the 2017 edition Nobuhiko Obayashi, and many more.
https://www.shortshorts.org/2018/en/program/anniversary-1.php
Special Program from Cannes
Cannes Film Festival draws a lot of attention both domestically and abroad. Even within the film industry, the market established alongside the festival is considered a key place for the creation of new business opportunities.
We introduced 6 films from 2017 Cannes Film Festival, including the Palm d'Or winner of Cannes Court Métrage (short film program).
https://www.shortshorts.org/2018/en/program/cannes.php
French Film Festival 2018 - Short Film Selection
A short film program by French Film Festival Yokohama, a 4-day long festival that started from June 21. We screened French short films from 1961 Godard to the current new talents.
https://www.shortshorts.org/2018/en/program/france.php
KIDS Program
A program that featured short films suitable for children 6 years and under Focusing on non-dialogue works, this is a program that drew in both adults and children in.
https://www.shortshorts.org/2018/en/program/kids.php
Fashion Shorts Program
Our festival has been focusing on the relationship between short film and fashion since 2014 and screened a special program focusing on fashion shorts.
https://www.shortshorts.org/2018/en/program/fashion.php
Shibuya Diversity Program
Shibuya City collaborated with SSFF & ASIA and presented the Shibuya Diversity Award to a short film which promotes diversity and inclusion to spread the basic concept of Shibuya. In this program we screened all nominated films, as well as the awarded film.
https://www.shortshorts.org/2018/en/program/diversity.php
War and the Power to Live Program supported by Red Cross
As globalism accelerates towards a borderless world, events occurring in other areas may affect us here in Japan too. This program introduced the lives and conflicted circumstances of various people and helped us to think about the "Power to Live".
https://www.shortshorts.org/2018/en/program/wp-1.php
Asiana International Short Film Festival (AISFF) Program from Korea
We presented a special selection of shorts from Asiana International Short Film Festival, one of the largest festivals of its kind in South Korea. With leading Korean actor Sung-Ki Ahn serving as Festival Director, they will celebrates their 15th edition this year.
https://www.shortshorts.org/2018/en/program/korea.php
Kaohsiung Film Festival Program from Taiwan
In our 8th collaboration with Kaohsiung Film Festival(KFF), held annually in Taiwan's second largest city, we delivered an attractive array of short films showcasing Taiwan's new wave.
https://www.shortshorts.org/2018/en/program/taiwan.php
Andaz Tokyo PROGRAM Personal Program
Celebrating the 4th anniversary of Andaz Toyko, SSFF & ASIA collaborated with the hotel once again to present a selection of short films only to be screened at this venue. In correlation with the Andaz brand philosophy to value "being oneself" we crafted two programs titled "Be Yourself" and "Be Myself". The programs featured characters with a strong sense of self-expression as well as those who respect other ways of living. And a popular screening & talk event called Andaz Cinema Salon was held.。
https://www.shortshorts.org/2018/en/program/myself.php
https://www.shortshorts.org/2018/en/program/yourself.php
Cinema Fighters Program
This project is dedicated to expressing EXILE TRIBE's music and is directed by filmmakers who are currently in the spotlight. LDH, its chairman EXILE HIRO and Short Shorts, a family brand of short films represented by Tetsuya Bessho, have formed a collaboration. 6 shorts films have been created and will premiere in June 2018 at SSFF&ASIA.
https://www.shortshorts.org/2018/en/program/c-fighters.php
---
Events Seminar
Candle Night 2018 at Zojoji
A candle night event where millions of people can relax and appreciate the Earth, everything they love, and human connections by candlelight. A collaboration short film screening and live event was held at Zojoji at night.
https://www.shortshorts.org/2018/en/program/candle.php
Creator's Seminar 'Cinevision' Naomi Kawase×Marianne Slot
SSFF & ASIA was on its 20th edotopm, and together with Nara International Film Festival (Executive Director: Naomi Kawase) in its 10th year, a cinema class called 'Cinevision' was held mainly for young filmmakers, with prominent guests from around the world as speakers. Naomi Kawase and Marianne Slot, a film producer who has worked with Naomi Kawase for "Vision"(Starring Juliette Binoche and Masatoshi Nagase) were the guest speakers for the first edition of the Cinevision seminar.
https://www.shortshorts.org/2018/en/program/seminar.php
Screening and Award Presentation of 'Kawagoe City Short Film Award'
SSFF & ASIA supported the "Kawagoe City Short Film Award"(Prize:600,000yen), a competition organized by Kawagoe City focusing on movies filmed in Kawagoe City, to host its award ceremony and screening of nominated films. Jurors; Ran Matsumoto, a violinist, Tetsuya Shibutani, Professor at Tokyo International University, and Tetsuya Bessho made appearances.
https://www.shortshorts.org/2018/en/program/kawagoe.php
Screening and Award Presentation of'Ibaraki Short Film Award'
SSFF & ASIA supported the "Ibaraki Short Film Award,"(Prize:1,000,000yen) contest organized by Ibaraki Prefecture by announcing the award winner and screening nominated films. Also jurors; Mineko Orisaku, photographer, and Tetsuya Bessho made appearances.
https://www.shortshorts.org/2018/en/program/ibaraki.php
Screening and Talk Event of Student Film Competition
For the newly established Student Film Competition supported by FELLOWS, we gathered high quality and unique films that brighten up the future of the film industry and selected national student short films less than five minutes. We had a screening of nominated short films and a talk session with the jury members, film director Shinji Higuchi and film producer Tomoo Ito.
https://www.shortshorts.org/2018/en/program/student.php
Team MANRIKI presents: The Future Map of Short Films
Takumi Saitoh, widely known as an actor, photographer and film director, has collaborated with the most popular Japanese talents: comedian Nagano and musician Nobuaki Kaneko, and Yasuhiko Shimizu, who is the producer of Kaneko's commercials and music videos.Team MANRIKI was established as a film production team, and their three completely self-produced short films will be screened for the first time. They discussed how they established the team, behind the scenes of the film, and also about the future of short films.
https://www.shortshorts.org/2018/en/program/special.php
Swedish Event
To celebrate the 150th anniversary of Japan-Sweden diplomatic relations, we introduced Swedish culture, art, design, and lifestyle through Swedish short films with our special guest LiLiCo, who is originally from Sweden. We screened films featuring the Skarsgård brothers, actors in Hollywood, one of the most popular illustrators in Sweden Stina Wirsén , the 2017 Palme d'Or winning director Ruben Östlund and more.
https://www.shortshorts.org/2018/en/program/sweden.php
---
Award Ceremony
Invited guests attended the Award Ceremony on June 17th, which was held at Meiji Jingu. Jurors of the various competitions gathered here to announce the best short films that were chosen from each of the competitions, and the Grand Prix was chosen from among the winners of the main competitions. The Grand Prix winning short film is eligible for nomination at next year's Academy Awards®
---
Award
Jurors
---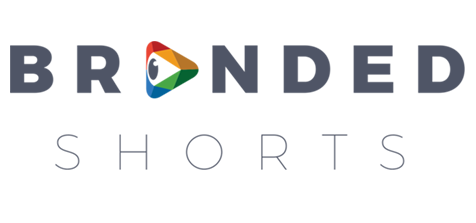 Branded Shorts
As traditional communication strategies become less effective in forming consumer engagement, an increasing number of companies are breaking into movie marketing. "Branded movies" are unique in that they produce value for consumers with the power of storytelling and entertainment while reflecting on a brand' s philosophies and ideas. SSFF & ASIA launched BRANDED SHORTS in 2016 and has built a network of ad agencies and brands in addition to over 50,000 creators and production companies. With BRANDED SHORTS, the festival aims to connect these four parties and boost each business by providing a platform that adapts to the ever-evolving entertainment landscape.
https://www.shortshorts.org/2018/en/branded/index.php
Branded Shorts of the Year
International Category : Three Minutes / Director:Peter Chan
National Category : Tina Tamashiro Dreaming / Director:U-ki Yamato
SUNRISE CineAD Award
Spring/ Director: Takeshi Izumida
The Power of Storytelling
This event focuses on the power of storytelling in Branded Movies. Our guest speakers include Kamiko Inuyama, a jury member of BRANDED SHORTS 2017, the producer of prime-time TV show 'DOWN TOWN DX' Jiro Nishida, Creative Director of Dentsu Inc. Takatoshi Nakao and more.
Nestlé Theater DAY
Nestlé Japan "Nestlé Theater" delivers content that can be enjoyed during down time such as Nestle's original films and short films from around the world. A special screening of carefully selected short films from Nestlé Theater will be held, along with a special talk session.
"The Allure of Short Film" powered by Nestlé Japan
This event focuses on the allure and possibilities of short films from various perspectives. Guests include Hitomi Kuroki, the director of "Wakareuta", which has been streamed at Nesthe Theater, LiLiCo and Tetsuya Bessho. Kohzoh Takaoka, the President and CEO of Nestle Japan, a company at the forefront of video content marketing in Japan, will also give an opening talk.
Creative Seminar – innovative Branded Storytelling
RYOT Studio is a global creative studio for Oath, a company with digital advertising business and media brand business. With a presence in 14 countries across fice countries, RYOT Studio is a brand's stories to life. As a winner of an Emmy and an Academy Award in the Documentary Short Content Partnership of RYOT Studio.
Talk Event & Award Ceremony
This event includes the Creative Seminar focusing on innovative creativity, the award ceremony of Branded Shorts of the Year and brand new SUNRISE CineAD Award, along with BRANDED SHORTS Jury Talk Session.