Official Competition
Official Competition International
This year for the International Competition, we received 5718 submissions from 22 countries and regions outside of Asia and will screen 37 selected short films. This competition receives most number of submissions out of all the competitions, and the selected shorts will, even though short in length, move your heart and surprise you with their endings. We will include special screenings of Celebrity shorts in the programs during the festival.
Official Competition Asia
This year for the Asia International Competition, we received 1463 submissions from 13 Asian countries and regions excluding Japan and will screen 21 selected short films. These shorts highlight the distinct cultures and customs found in Asia as well as illuminate the unique colors and images of these exotic countries. In recent years the short films from Asia have arrived with more common, worldwide themes including love & romance and are part of a very strong and entertaining line-up.
Official Competition Japan
From Japan, we have selected 19 short films from 327 submissions. The programs have a wide range of genres and styles to enjoy from dramas and comedies to animations in the line-ups.
---
Jurors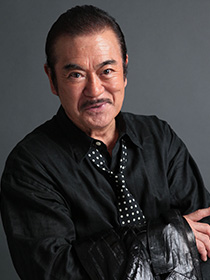 JJ Sonny Chiba
Actor
JJ Sonny Chiba is a Japanese actor, singer, film producer, film director, and martial artist whose most active years in Japanese film spanned from the '60s to the end of the '80s. He has starred in more than 1,500 films. Chiba was one of the first actors to achieve stardom through his skills in martial arts, initially in Japan and later before an international audience. His enduring onscreen career received tribute when he appeared in a key role in Quentin Tarantino's ""Kill Bill" in 2003. Besides Tarantino, big Hollywood names such as Samuel L. Jackson and Keanu Reeves have also mentioned Chiba as one their influences. In 1970, Chiba established the Japan Action Club, now Japan Action Enterprise (JAE), to develop and raise the level of martial arts techniques and sequences used in Japanese film and television.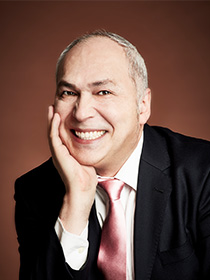 Morley Robertson
Journalist / Musician
Morley Robertson was born in New York, and raised in Toyama and Hiroshima in Japan. He was educated in Japan and USA, and took an entrance exam at Tokyo University, and became the first foreign person to enter in 1981. After that, he graduated with a major in Electronic Music at Harvard University in 1988. He is currently working on "Sukkiri" (NTV), "Houdou runner" (KTV), "Suiyoubi no News Robertson" (SKY perfect TV!) and various TV shows while performing as a musician and club DJ. He has also written books such as "Chohatsu teki Nippon kakumei" (Shueisha) and "Warukuare! Chissoku Nippon, Jiyu ni ikiru shikouhou" (Small Light).
Takashi Miike
Film Director
Takashi Miike creates popular films of varied genres, and the world he constructs in his films are based on foreign countries. His works include "Audition"(2000), "Crows Zero"(2007, 2009), "Lesson of the Evil"(2012), "Mogura no Uta"(2014, 2016) and more.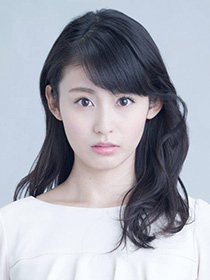 Yuika Motokariya
Actress
Yuika Motokariya was born on September 8th, 1987 in Tokyo. She gained recognition from her performance in "3-nen B-gumi Kinpachi Sensei" (TBS) in 2001, and in 2005, she acted as the heroine in NHK's TV drama series "Fight". Major works include the movies "Swing Girls" ('04), "Wild 7" ('11), "Bokura ga Ita" ('12), "Peach Girl" ('17), and the drama series "Soko wo Nantokoa "('12), Tamiou ('15), and "Sakura no Oyakodon "('17). She has also hosted TBS' "Ousama no Brunch", and is active in a range of fields including variety shows, stage acting, and narrating.
Linda Campos Olszewski
Vice President, GLOBAL ACQUISITIONS ShortsTV/Movies That Matter・Member of AMPAS: Short Film and Feature Animation Branch
Linda O. (Olszewski) is a recognizable face on the global fest circuit known for her involvement on the Oscar Shorts releases since its inception in 2006 by ShortsTV - The Short Movie Channel. Her dedication for short films & docs and indie filmmakers, and her passion for supporting notable and obscure international film festivals as a jury member and panelist, has helped her to ascertain how to best help filmmakers with their fest and distribution strategy. She has recently launched a side venture, MOVIES THAT MATTER, in which she runs workshops at festivals on how to help filmmakers get their good film to a "great" film. Most recently she helped the PunkRobot Team in their journey to Oscar where they won the first Academy Award ever for Chile for Best Animated Short Film for BEAR STORY. This year she helped the nominees THE ELEVEN O'CLOCK, MY NEPHEW EMMETT and the shortlisters RISE OF A STAR, ICEBOX, WITNESSES and last year she helped ENEMY WITHIN, SILENT NIGHTS, BORROWED TIME and shortlister THE RIFLE THE JACKAL THE WOLF AND THE BOY. She believes in following your heart, and is an avid photographer always photographing the short film world and everyone she sees.
Screening Program
---