CG Animation Competition
The CG Animation Competition, which is now celebrating its 8th year, is presented in collaboration with Digital Hollywood Co., LTD. Digital Hollywood is a leading university for IT and digital technology, aiming to introduce exceptional CG films in Japan whilst also showcasing world level Japanese CG creators to the world.
This program introduces a wide range of animation with realistic dipictions and dynamic entertainment. In addition, Digital Hollywood's DIGITAL FRONTIER GRAND PRIX 2018 3DCG Animation Award winner and The 90th(2018) Academy Award Nominee for Best Short Film(Animation) will be screened.
---
Jurors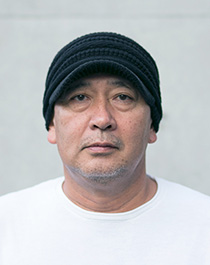 Takehiko Shinjo
Film Director
Associate Professor of Digital Hollywood University. Takehiko Shinjo was born in 1962 in Tokyo. He started his career as a director and writer from the 1990s in the TV industry with notable shows such as "Asunaro White Paper" ('93/CX), "Iguana no Musume" ('96/EX) and many more. In 1998, he was awarded the Grand Prix at the ATP Awards with "Kiminotega Sasayaiteiru" (EX), and the Best Drama Award for "Flowers for Algernon"(KTV). He constantly creates popular hits from dramas such as "Magarikado no kanojo" and "Regatta: Kimito ita Eien" (ABC/EX).
Shinjo started working on feature films in 2006 with "Tada, kimi wo aishiteru", and the hits "Life: Tengoku de kimini aetara" (2007) and "Boku no hatsukoi wo kimi ni sasagu" (2009). He continues to be successful with recent titles such as "Paradise Kiss"(2011), "Kiyoku Awaku"(2013), "Shigatsu wa kimi no uso" (2016) and "Hirunakano Ryusei"(2017).
Shoko Nakagawa
Singer, Actress
Since 2002, Nakagawa has been expansively showing her talent as a singer, public figure, voice actor, actress and illustrator.
Nakagawa was selected as one of the mascot jury members for the 2020 Tokyo Olympics.
In the music industry, Nakagawa accomplished many tours around Asia, and her popularity is beyond the borders.
Tickets for her annual winter dinner concert immediately sell out. As an actress, Nakagawa was selected as the heroine for the musical "Black Mary Poppins". In the 2017 TBS drama "Anata no koto wa Sorehodo", she played the role of Yokoyama and gained a lot of attention. This year Nakagawa played the heroine Osei for the Japanese musical "Giden Sharaku 2018".
From April 2018, Nakagawa will play Sanuki the shoemaker in the NHK drama series "Daisy Luck".
Tomoyuki Sugiyama
President, Digital Hollywood University

Born in 1954, Tokyo. From 1987 Sugiyama spent three years as a visiting scholar at MIT's Media Laboratory, and took up posts including Junior Lecturer at Nihon University before establishing Digital Hollywood in 1994. The school would go on to expand and establish both undergraduate and graduate programs, which are now administered by Digital Hollywood Corporation, an organization established under legislative reforms enacted in Japan. In 2011 Digital Hollywood University joined with the Shanghai Conservatory of Music to establish a digital media arts school in China, which is also headed by Sugiyama. Sugiyama works as a member of the Prime Minister of Japan's Cabinet special committee that looks into issues related to strengthening the creation of new intellectual property in Japan.
Screening Program