Non Fiction Competition
supported by Yahoo Japan Corporation
A non-fiction format allows filmmakers to explore societal issues, as well as the rich and diverse lives around the world, and it is also able to convey a message directly from the filmmaker's eyes. To commemorate the 20th anniversary of SSFF & ASIA, we established the brand new "Non-fiction Competition supported by Yahoo Japan Corporation." The festival has received more than 10,000 submissions from over 130 countries. Being an Academy Awards® accredited short film festival has allowed us to present this competition, which will let the audience experience the power of visual images.
---
Jurors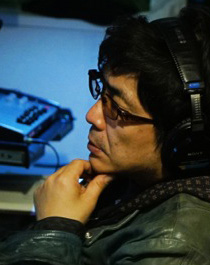 Keishi Otomo
Film director
Keishi Otomo was born in 1966 in Iwate prefecture, and graduated from Keio University. After working at NHK, he studied in Los Angeles from 1997. For 2 years, he studied scriptwriting and directing in Hollywood. He has directed "Hagetaka," "Shirasu Jirô," and "Ryômaden," receiving an Italian award and many more honorable awards around the world. In 2009, he started his film directing career with the film "Hagetaka". In April 2011, he left NHK and founded Keishi Otomo Production Inc., signing three directorial contracts with Warner Bros. He directed "Rurouni Kenshin" (2012), "Platinum Data" (2013), and "Rurouni Kenshin: Kyoto Inferno / The Legend Ends" (2014), which was screened in 64 countries and 2 regions, recording the top domestic box office record in Japan. He continues to direct notable films including "THE TOP SECRET: MURDER IN MIND" (2016) and "MUSEUM" (2016), and his latest film "Okuotoko" will be screened nationwide from October 19th.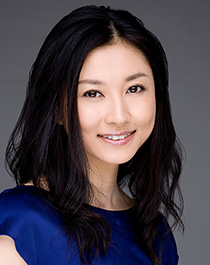 Rei Kikukawa
Actress
Rei Kikukawa was born on February 28th, 1978 in Saitama. She graduated from the Technology Department with a major in Architecture at Tokyo University. She debuted as a model in 1998, and worked on the fashion magazine "Ray". In 1999, she made her acting debut with the TV drama "Kiken na kankei". She has been a newscaster on "Shinsouhoudou Bankisha!" for 7 years since 2002, and has been working on "Tokudane!"(Fuji TV) as a chairperson for the first time between 2012 and 2017. She currently appears in the TV drama "Yakusha Damashii".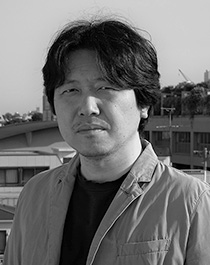 Kenji Mizukami
Film Critics
Kenji Mizukami was born in 1970 in Tokyo, Japan. After working at a record label and as a magazine editor, he became a freelance writer. He currently writes interview pieces featuring actors and directors, and reviews films for "Pia Eiga Seikatsu", "dmenu Eiga" and TV magazines such as "Sky Perfect! TV Guide BS+CS" and "Sky Perfect! TV Guide Premium". From 2010 to 2013, he was a jury member at PFF (Pia Film Festival) and he was a committee member for the pre-selection at Yamagata International Documentary Film Festival from 2015 to 2017.
Screening Program
NON FICTION-1Non Fiction Competition supported by Yahoo Japan Corporation-1
NON FICTION-2Non Fiction Competition supported by Yahoo Japan Corporation-2
NON FICTION-3Non Fiction Competition supported by Yahoo Japan Corporation-3