Save the Earth! Competition
supported by RINREI
"STOP! Global Warming Competition," established with the "Challenge 25 Campaign," was re-born as the "Save the Earth! Competition" in 2013. The J-WAVE Award endorsed by J-WAVE, Tokyo's #1 FM radio station, will be awarded to a "Save the Earth! Competition" winner by J-WAVE listeners.Since 2017, RINREI WAX CO.,LTD. supports this competition.
---
Jurors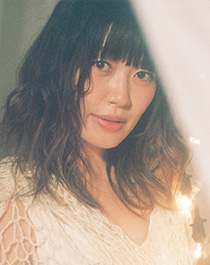 Miu Sakamoto
Musician
Miu Sakamoto debuted with "The Other Side Of Love" as Ryuichi Saskamoto featuring Sister M in January 1997. Her newest album "Sing with me Ⅱ", a collaborative effort with CANTUS(called Miu Sakamoto with CANTUS), was released in December 2016. She has since joined many events and has collaborated with a number of artists such as "Ooame (Ohata Yuichi and Miu Sakamoto)" and Tetsuya Komuiro. She is a big fan of Tetsuya Komuro and has toured in not only Japan, but also in Taiwan and Shanghai. After that, she started working as a radio personality from 2011. She also wrote a book "Neko no Suikata", which became a popular topic of conversation. She gave birth in 2015 and has been working while raising her child..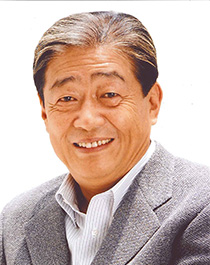 Hiroshi Sekiguchi
Chair person
Hiroshi Sekiguchi was born in July 1943 in Tokyo, and is 74 years old. He graduated from Rikkyo University. In 1963, he made his television debut with "Ojosan ni kanpai" (TV drama on NET), and worked as a host on TV shows such as "Star sen ichi ya" and "Family Fortunes". He is currently on "Sunday Morning" (TBS) and more.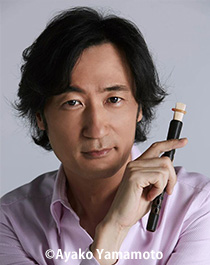 Hideki Togi
Gagaku player
Gagaku player Hideki Togi was born in Tokyo in 1959. The Togi family has a tradition of Gagaku, ancient Japanese music performed at the Imperial court, which can be traced back to the Nara period (1,300 years ago). Due to his father's job, Hideki spent his childhood abroad and grew up surrounded by various kinds of music including rock, classical and jazz. After graduating from high school, he joined the music department of the Imperial Household Agency. His main focus there was the Japanese instrument: the Hichiriki. However, he also gained experience with the Biwa, Tsuzumi and cello, and also sang and danced. By participating not only in the ceremonies at the Imperial Palace, but also in the overseas performances, Hideki has played an important role in introducing the traditional Japanese culture both at home and abroad, and promoting international relationships. In addition, he passionately creates his own music by combining the natural flavour of Gagaku with piano and synthesizers. His discography includes "Nihon no Uta", "Sekai no Uta", "Hichiriki Café", etc.
Screening Program