Screening and Award Presentation of "FutureCity Yokohama Award" nominated films
FUTURE
Admission FREE
6/17 Sat 11:20-13:10 YOKOHAMA
In order to raise awareness for the "FutureCity Yokohama," the City of Yokohama and SSFF & ASIA will present the "FutureCity Yokohama Award" to the short film that best depicts an environmentally friendly lifestyle for the future making use of technological advancements. Also we will screen a short film titled "A Grain of Wheat," co-produced by the city of Yokohama and SSFF & ASIA. Why not give a thought about cities in the the future and how to live through the medium of film?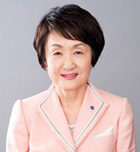 "FutureCity Yokohama Award" was established in 2013 for the film festival Short Shorts Film Festival & Asia and is now in its fifth year running. We received many wonderful submissions again this year and would like to thank everyone who participated.
Yokohama City is working with Brillia Short Shorts Theater, one of the festival venues, to stimulate community development by encouraging creativity in culture and the arts, with a focus on film. As a "FutureCity," we are also participating in the challenge to reduce the global environmental burden and construct a sustainable urban image. As part of this initiative, we have selected a film that best depicts the environment, city and lifestyles for the future for this award. The winning film will be played at events such as the children's "FutureCity - Environmental Picture Diary Exhibition," spreading the message of FutureCity Yokohama throughout Japan and the rest of the world. As part of the SSFF & ASIA National Tour, we will hold screenings for the FutureCity Yokohama program, which will feature nominated films and include an award presentation. In addition, the film "One Grain of Rice," a joint production between Yokohama City and SSSF & ASIA created to share the ideals of FutureCity Yokohama, will also be screened. We hope that you will attend this event and partake in considering future cities and lifestyles with us.
Yokohama x Short Shorts "A Grain of Wheat"
A Grain of Wheat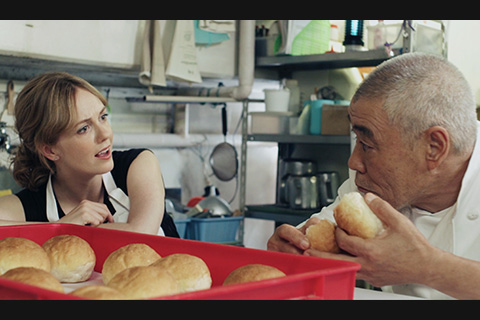 Story:
A French baker, Eriko, makes a sudden visit to a historical bakery in Yokohama. "The bread is crying," she says to the bakery owner Honda. The old and stubborn Honda seems incompatible with Eriko who is free spirited. They have different attitudes towards the craft of bread making, but they start to feel mutual respect as they make bread together. And the purpose of Eriko's visit, which is to find the original bread recipe, leads the lives of these two individuals in an unexpected direction. A story that reaches across borders and time in the city of Yokohama.
Past Winner Film
2013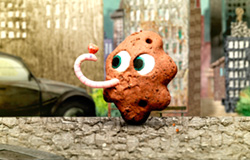 FutureCity Yokohama Award 2013 winner Doron Coron
伊藤有壱/Japan/3:00/Animation/2012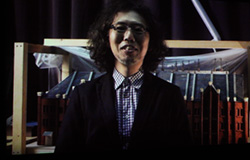 2013 Award Ceremony
A video message from winning director Yuichi Ito
2014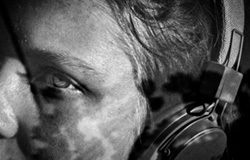 More Than Words
Andrea Jako Giacomini / U.S.A. / Fiction / 5:15 / 2013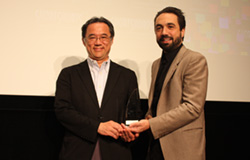 2014 Award Ceremony
Masato Shinji (Promotions Director of Yokohama Environmental Committee Headquarters, Future of the City's Environment) Winning Director Andrea Jako Giacomini
2015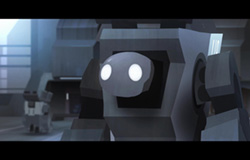 Artist-110
Oh Seo-ro/South Korea/16:00/Animation/2014
2015 Award Ceremony
A video message from winning director Seo-ro Oh
2016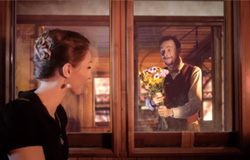 Entre Les Lignes
Emmanuelle Remy, Christelle Alion, Tom Casacoli, Nolwenn Eve, Lorenn le Bec France/5:19/Animation/2015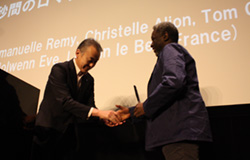 2015 Award Ceremony
Toshihide Hirahara (Deputy Mayer of City Yokohama) and Nouredine Essadi (Audiovisual Attache, the Embassy of France)
*The event and film details may change.