CG Animation Competition
The CG Animation Competition, which is now celebrating its 7th year, is presented in collaboration with Digital Hollywood Co., LTD. Digital Hollywood is a leading university for IT and digital technology, aiming to introduce exceptional CG films in Japan whilst also showcasing world level Japanese CG creators to the world. The program creates a lineup perfect for both adults and children. In addition, Digital Hollywood's DIGITAL FRONTIER GRAND PRIX 2017 Best CG Animation Award winner, a film based on the life of Usain Bolt and the CG Animation directed by Takashi Nakamura (the director of "A TREE OF PALME" and the animation director of "AKIRA") will be screened.
---
Best Short Award
Way of Giants
Alois Di Leo/11:52/Brazil/Animation/2016
"Way of Giants" is a poetical search for purpose and reason that follows the story of Oquirá, a six year old indigenous girl, as she confronts the cycle of life and the concept of destiny. The film explores the forces in nature, music and our connection with earth.
33rd Anual Chicago Children's Film Festival 2016 Best of the Fest 1st prize for the Best Animated Short film given by the Adult Jury (USA)
39th Clermont-Ferrand International Short Film Festival 2017 Young Audience Programme (France)
Director : Alois Di Leo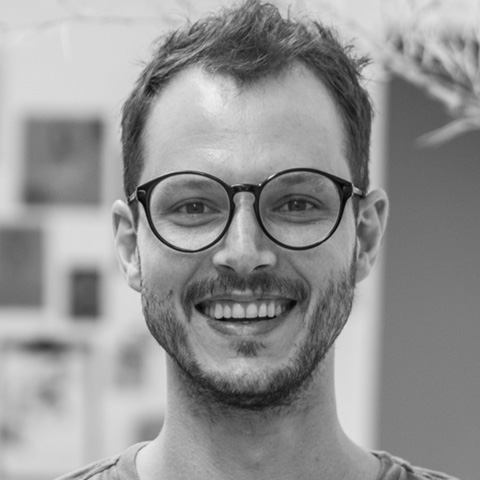 Alois Di Leo is a director, producer, writer and animator. He founded the animation studio SINLOGO. Alois Di Leo has worked in commercials, music videos, TV series and short films. His work has been showcased all around the globe and in some of the most important film festivals.
Jurors
Yuki Matsushitaactress
First appeared in the 1983 film "Aiko 16 sai". Frequently performs in TV dramas and films such as "Nurse no Oshigoto (Leave It To The Nurses)" and "Rinjō (The Last Message)".
Known for playing Lady Kasuga in both the TV drama and stage versions of "Ōoku".
Demonstrated her talent as a new actress playing all sorts of characters on the variety show "Cocorico Miracle Type". Supporting roles in a wide range of projects from serious drama to comedy.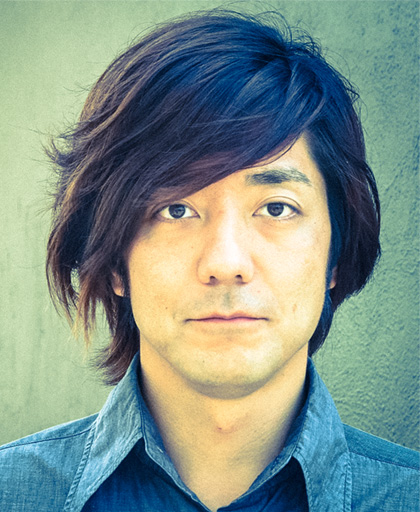 TADAO MIHASHIVFX Supervisor
With 15 years of experience working in Hollywood film VFX industry, Tadao now works at Method Studios (Santa Monica) as Senior Technical Director. Across the Pacific Ocean, he also tries to improve quality and production efficiency of computer graphics in Japan as a member of GUNCY'S.
Filmography includes The Matrix sequels, The Curious Case of Benjamin Button, Tron: Legacy, and Ashita no Joe.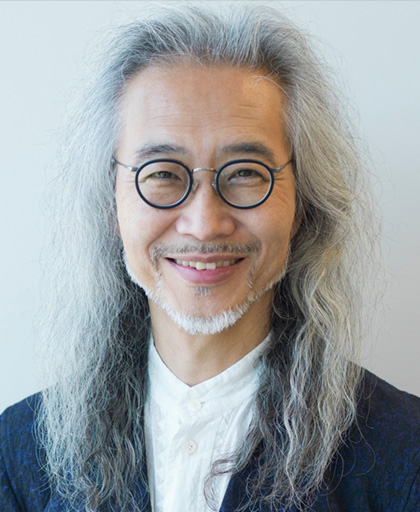 Tomoyuki SugiyamaPresident, Digital Hollywood University
Born in 1954, Tokyo. From 1987 Sugiyama spent three years as a visiting scholar at MIT's Media Laboratory, and took up posts including Junior Lecturer at Nihon University before establishing Digital Hollywood in 1994. The school would go on to expand and establish both undergraduate and graduate programs, which are now administered by Digital Hollywood Corporation, an organization established under legislative reforms enacted in Japan. In 2011 Digital Hollywood University joined with the Shanghai Conservatory of Music to establish a digital media arts school in China, which is also headed by Sugiyama. Sugiyama works as a member of the Prime Minister of Japan's Cabinet special committee that looks into issues related to strengthening the creation of new intellectual property in Japan.
CG Animation Competition
Competition & Award
Program Menu
Information