SSFF & ASIA 2017 Award Winners
---
Sugar & Spice
Mi mi Lwin/16:04/Myanmar/Documentary/2016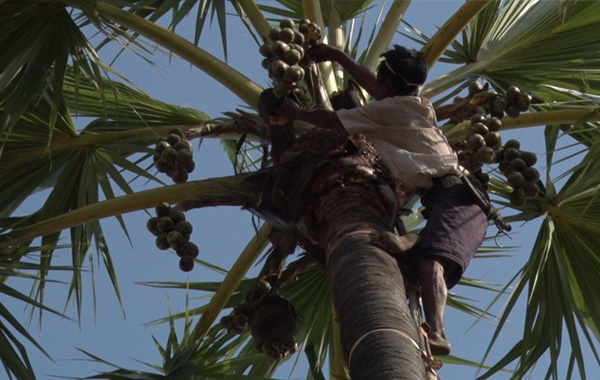 A lovingly filmed portrait of the filmmaker's parents who eke out a living making 'jaggery' sweets from toddy palm syrup in Myanmar's central dry zone.
Director : Mi mi Lwin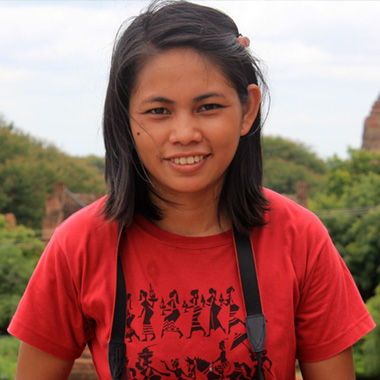 Mi Mi Lwin comes from Nyaung Oo Township in Mandalay Division in Myanmar's central dry zone. Her parents are toddy palm farmers. After graduating from Yezin Agricultural University she came to Yangon where she took up an internship at independent non-profit organisation Enlightened Myanmar Research (EMR). Since being accepted to Yangon Film School in 2014 she has worked on a number of films in various capacities.
Official Competition International
THE WORLD IN YOUR WINDOW
Zoe McIntosh/14:55/New Zealand/Drama/2017
Eight-year-old Jesse lives in a twilight world of sadness and silence, squeezed into a tiny caravan with his grief-stricken father. The child intuitively understands that looking forward is harder than looking back. An accidental friendship with a transsexual allows Jesse to liberate them both.
Clermont Ferrand film festival 2017 - Prix Etudiant de la Jeunesse (France)
Director : Zoe McIntosh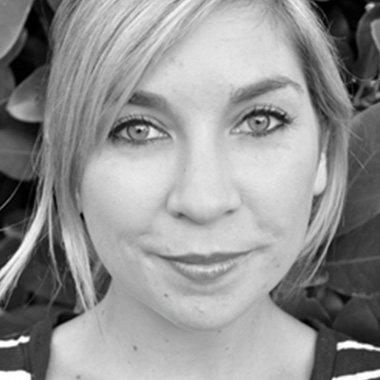 After completing a Fine Arts degree at Ilam, Zoe wrote and directed feature-film documentary Lost In Wonderland. A potent exploration of one man's search for justice and identity, the film received international acclaim and was awarded Best Documentary at the NZ Film & TV Awards in 2010. Zoe continues to direct commercials and documentaries and is developing ideas for feature films.

Official Competition Japan
born,bone,boon.
Gori/25:00/Japan/Comedy/2016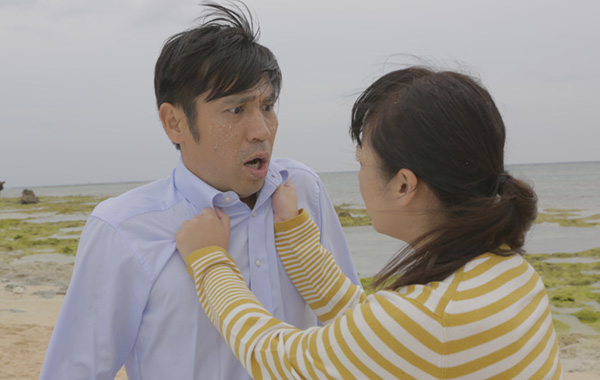 A dysfunctional family reunites for the traditional "bone washing ceremony" on Aguni Island. The family face themselves and are able to begin the healing process.
Director : Gori
Born in Okinawa, Gori studied film & theater in the film department of the Nihon University College of Arts. He is a very popular comedian as well as an actor and director. He has directed the feature film "A Fool in the Southern Islands (Minami no shima no Humurin)" and 9 other films.
Official Competition Asia International
Sugar & Spice
Mi mi Lwin/16:04/Myanmar/Documentary/2016
HIKARI TV Award
Yukotopia
Daigo Matsui/22:29/Japan/Drama/2016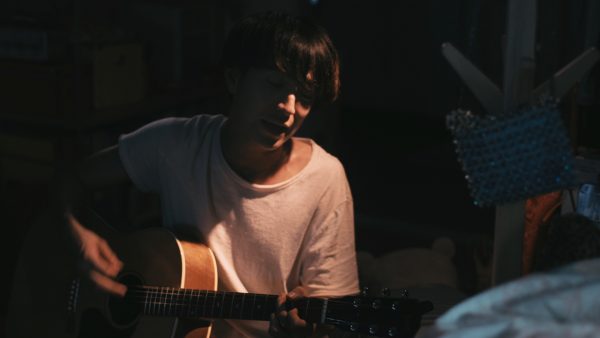 One day, out of work musician Yusuke is taken to a "pink salon." There, he falls in love with Hitomi and winds up in her apartment. He starts to play music for her with her ex-boyfriend's guitar.
Director : Daigo Matsui
Daigo was born in Fukuoka in 1985. He made his directorial debut in 2012 with "Afro Tanaka." His latest directorial ffort is "Azumi Haruko Ha Yukue Fumei." In 2016, his music video "Kabin Ni Hana" won the Music Video Competition Best Music Video Award at SSFF & Asia 2016. This year he has already won the BEST CONCEPTUAL VIDEO Award at the 21st SPACESHOWER MUSIC AWARDS for Creep Hype's "Oni."
International Competition Audience Award
Get Up Kinshasa!
Sébastien Maitre/21:00/France, DR Congo/Drama/2016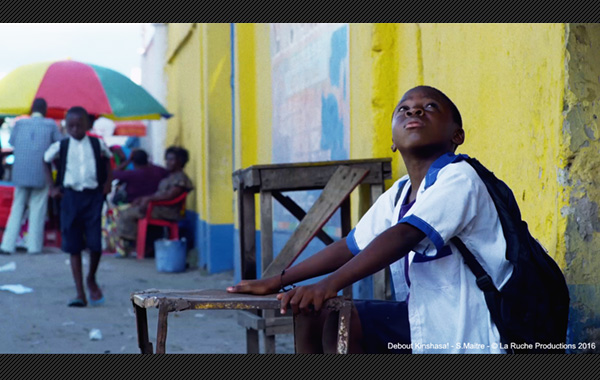 No polished shoes, no school! Samuel, 10 years old, is about to discover Kin the Beautiful's way of muddling up and muddling through…
Director : Sébastien Maitre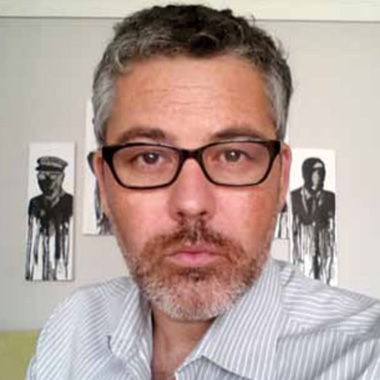 Production Manager for 15 years, Sébastien Maitre worked on numerous feature-films and lived for several years in Democratic Republic of the Congo (DRC). Through set scouting and other adventures, the idea came up to write "Get Up Kinshasa!", a social fable conceived as an anthem to the Congolese' creativity.
Asia International Competition Audience Award
The Great Legacy
Keun-suk Jang/9:29/South Korea/Drama/2016
Jun-Suk is drowning in debt. Jun-Suk's father (Young-Pal) left him a bank account but he went into coma before telling him it's PIN. Jun-Suk keeps on talking to his father who's in coma. One day Young-Pal's electro-cardiogram reacts to Jun-Suk's voice. The numbers on the electro-cardiogram seem like a PIN…
Director : Keun-suk Jang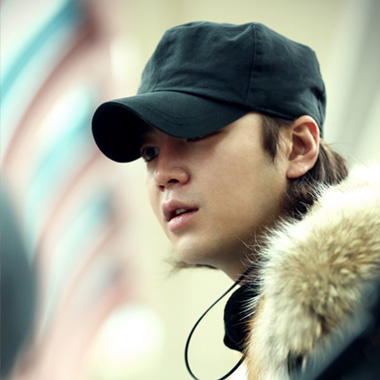 Keun-suk Jang was born on August 8, 1987 in Seoul. He debuted as an actor when he was child. He is an artist and actively works as an actor, singer and a filmmaker. He is currently doing a Masters degree in film directing at Hanyang University. In 2012, "それでもこんな人生良いと思う?" won the Special Mention award at SSFF&ASIA.
Japan Competition Audience Award
SIREN
Nobuyuki Miyake/16:36/Japan/Drama/2017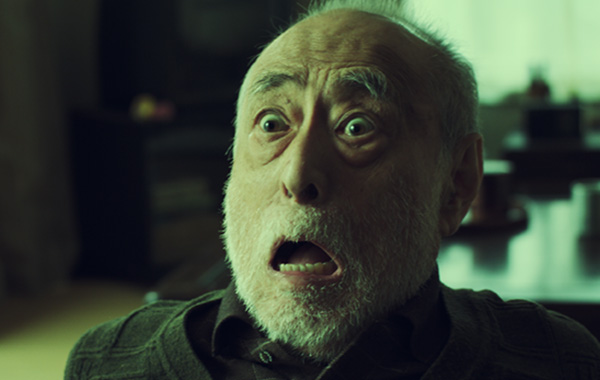 With sirens blaring outside, Abbas breaks into the room of an old Japanese man named Toyoshige. He lifts Toyoshige onto his back & carries him out the door. As they descend the stairs the last few days of bias & misjudgment become clear.
Director : Nobuyuki Miyake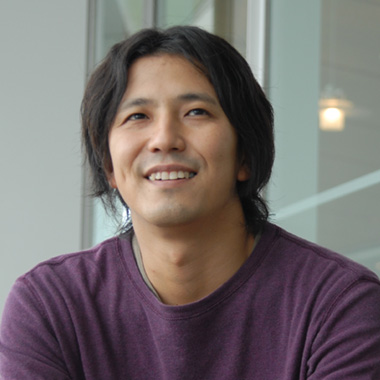 Nobuyuki was born in Kyoto. After graduating from Department of Economics, Doshisha University, he started working at an advertising agency. He then moved to the United States to become a film director. He studied film directing at City University of New York City College for two years. He founded Gazebo Film Inc., in Japan and his shorts films have won many awards from film festivals.
International Competition Best Actor & Actress Award
Actor: Chris Fortuna / Big City
Reason for Selection
International Competition: Best Actor- Chris Fortuna in "Big City"Chris plays a taxi passenger, who in the end, runs away without paying the expensive fare. Generally, we as an audience, felt appreciation for his character, especially when he shows justice to xenophobic groups to defend his taxi driver who is Indian. The character also pulls out some childish pranks, and his performance confuses the audience as to see if he is really a nice guy or a jerk throughout the film.
Profile
Chris is an Australian stand-up comedian and actor. He has appeared on various comedy programs including Logie Award-winning television comedy series 'Utopia', 'Hamish and Andy', Comedy Channel's 'You're You're Skitting Me' and sketch comedy show 'Kinne'. Chris has also acted in a variety of films and television shows including House Husbands, Any Questions for Ben, The Heckler and Spin Out. Most recently he has performed in the Melbourne Theatre Company's production of Born Yesterday.
Actress :Evgenia Dodina / Anna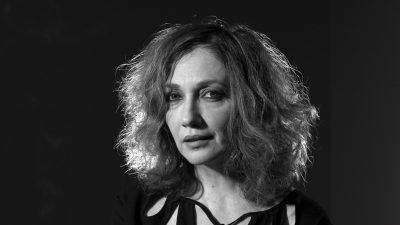 Reason for Selection
She plays a middle-aged single mother who, besides work, doesn't seem to have a hobby. To satisfy her sexual desire, or the simple urge to just touch someone, she loiters around her neighborhood to find a potential man. She gives this subtle, disillusioned and disgusted look to a man (a friend, apparently), who doesn't realize her seductive ways, along with a faint smile. At this moment, we know she steals the audience's hearts until the very end.
Profile
Evgenia played in leading roles at the "MAIAKOVSKI" theatre in Moscow. It was the encounter between Evgenia Dodina and Yevgeni Arye, a teacher at the theater, that led to her decision to finally emigrate to Israel in 1990, where she started playing at "Gesher" Theatre in Tel Aviv. She joined the theater upon its establishment, has performed in lead roles in the majority of the theater's productions and has garnered praise and enthusiastic reviews. Since 2007, Evgenia has been an actress at the National Theatre "Habima."
Asia International Competition Best Actor & Actress Award
Actor : Seung-il Hong / Hitchhiker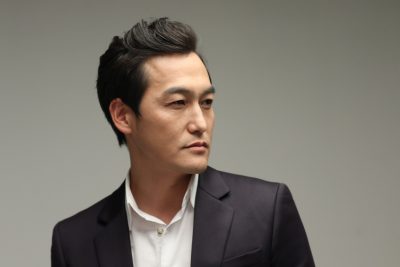 Reason for Selection
A North Korean defector gives an unusual request to a cop who is detaining him in a cell; "Wanna drink with me?". So he does. He plays a gentle cop who seems to understand the pain of the defector. Through his acting, we felt the absurdity of being tossed by history, realizing that we are all human beings and we are all the same people, and we learn the importance of protecting the "dignity" of others.
Profile
2017  Silent Witness by Jung Ji-woo 2016  The age of shadows by Kim Jee-woon The hunt by Cheon Jin-woo 2014  Alive by Park Jeong-beom 2008  Breathless by Yang Ik-joon
Actress : Pan Ruo Yao / Seed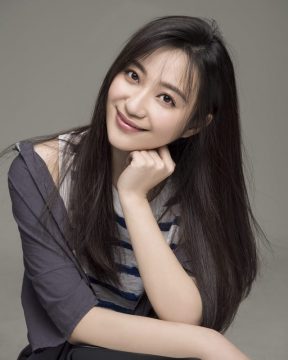 Reason for Selection
She plays a mother who donates the heart of her deceased child to another boy. Her character expresses grief and hope, especially in the scene when she listens to the boy's heartbeat. She conveys both sorrow and the pleasure of "reuniting" with her deceased child, and we, as the audience, can feel healed with the boy's kind gesture.
Profile
PAN RUO YAO is a Chinese actress based in Beijing, China. She graduated from the Beijing Film Academy Department of Acting with a Masters Degree in Film Acting. With her dedicated passion for acting, she even went to schools like Roma Film Academy, Gerasimov Institute of Cinematography and the Hong Kong Academy for Performing Arts to broaden her knowledge. She was awarded the Best Actress Award in the 34th Vgik International Student Festival, Russia for her outstanding performance in the theatre play, "Waiting for Godot."
Japan Competition Best Actor & Actress Award
Actor : Tomoji Yamashiro / born,bone,boon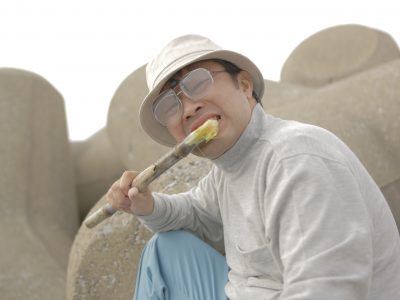 Reason for Selection
A hot-headed, bad mouthing guy who actually has a pure, gentle side is played by Tomoji dynamically and with finesse. Through his strong, fearless performance, he lends credence to the relatively unknown tradition of "bone washing," and to the importance of respect towards ancestors in Japanese family life.
Profile
Tomoji Yamashiro was born in 1971. He is a comedian based in Okinawa and is also the President of his own talent agency "FEC Office." He is a TV and radio personality in addition to being an actor, and has been in numerous productions & programs.
Actress : Mika Kuroki / April Fish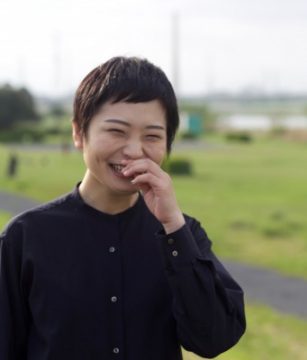 Reason for Selection
Mika plays a call girl who is asked to suddenly transform from "queen" call girl to the younger sister of her client in a "one act" story. She shows an astonishing versatility especially since this is her acting debut in cinema! She gives off a distinct aura, drawing in the audience to her world, and makes us look forward to her next acting role.
Profile
Mika was born in Tokyo and decided to be an actress in 2015 while working as an office lady. "April Fish" is her first film starring as an actress.
Save the Earth! Competition supported by RINREI Best Short Award (Minister's Award, the Ministry of Environment)
Water, Please
Mlu Godola/12:00/South Africa/Drama/2016
When a small community's only source of water unexpectedly collapses during a severe drought; Zoleka, a mild mannered and well meaning young woman, is forced to go to extreme lengths to ensure that her ailing sister lives another day...
AFDA Awards 2016 Best Director (South Africa)
Berlin Student Film Festival 2017 (Germany)
Director : Mlu Godola
Mlungiseleli "Mlu" Godola is a 21 year old, aspiring Screenwriter and Film Director currently studying at AFDA Johannesburg. He has since focused his efforts towards his two graduation projects in order to hone his abilities enough to be a credible force in the industry. With his films, he'd like to express his views on life, our country and the people who live in it.
Save the Earth! Competition supported by RINREI J-WAVE Award
Gardeners of the Forest
Ceylan Carhoglu &Nicole Jordan-Webber /14:32/USA/Documentary/2016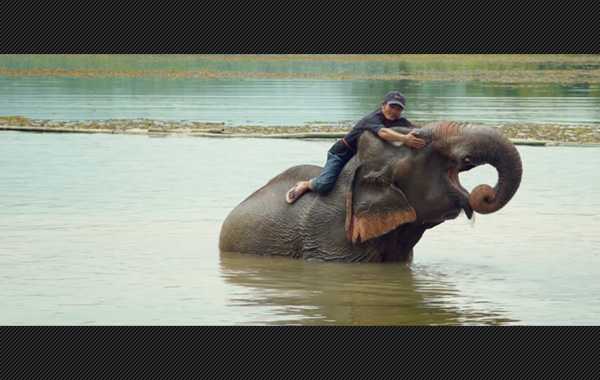 For generations, Laos was known as the Land of a Million Elephants but, in 2015, there were only 400 elephants left in the wild.
Director : Ceylan Carhoglu &Nicole Jordan-Webber
Ceylan graduated from Koç High School in Istanbul, Turkey and moved to Los Angeles to pursue her career in filmmaking. Ceylan recently graduated from Chapman University with a degree in film production. Nicole loves telling stories that help people laugh and she wants to continue making films that carry a sense of humor as well as honest, heartfelt content.

CG Animation Competition Best Short Award
Way of Giants
Alois Di Leo/11:52/Brazil/Animation/2016
"Way of Giants" is a poetical search for purpose and reason that follows the story of Oquirá, a six year old indigenous girl, as she confronts the cycle of life and the concept of destiny. The film explores the forces in nature, music and our connection with earth.
Director : Alois Di Leo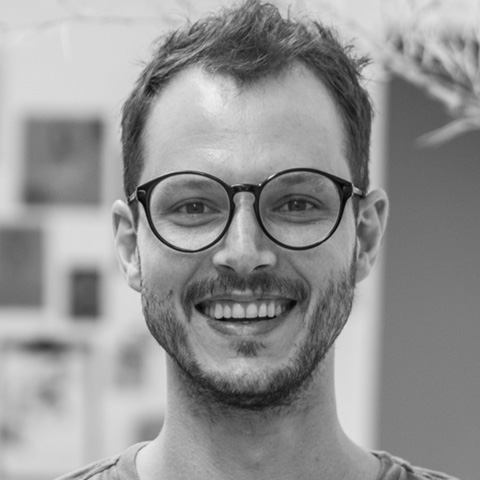 Alois Di Leo is a director, producer, writer and animator. He founded the animation studio SINLOGO. Alois Di Leo has worked in commercials, music videos, TV series and short films. His work has been showcased all around the globe and in some of the most important film festivals.
Cinematic Tokyo Competition Best Short Award
TOKYO ONDO -BEATS AND TEMPERATURES-
Shuichi Bamba /03:37/Japan/Fiction, Video Art/2016
The passion & heat of Tokyo depicted by 4 girls as you've never seen before. The girls perform & synchronize to the rhythms & beats of "Neo Tokyo-Ondo."
Director : Shuichi Bamba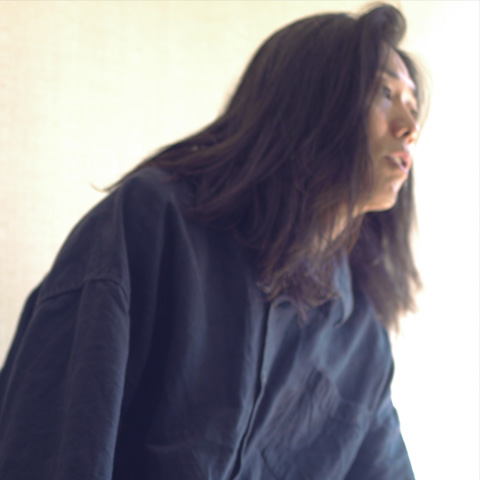 Shuichi mainly directs music videos and live concert movies. He has directed the theatrical film "BUMP OF CHICKEN "WILLPOLIS 2014," The SPITZ "Yokohama Sunset 2013," and THEE MICHELLE GUN ELEPHANT "THEE MOVIE" -LAST HEAVEN 031011- ." He makes films in music, for the web & other genres.
Music Shorts Competition Encouragement Award
far away
Yuho Ishibashi/10:00/Japan/Music Short/2017
A couple on a holiday reveal their hidden true inner feelings through casual conversations with the beautiful seaside as a backdrop.
Reason for Selection
With a distinct visual style and very little dialogue, the film shows the conflicting emotions and the truth lying behind the heart of the main character in a very stylish way.
Director : Yuho Ishibashi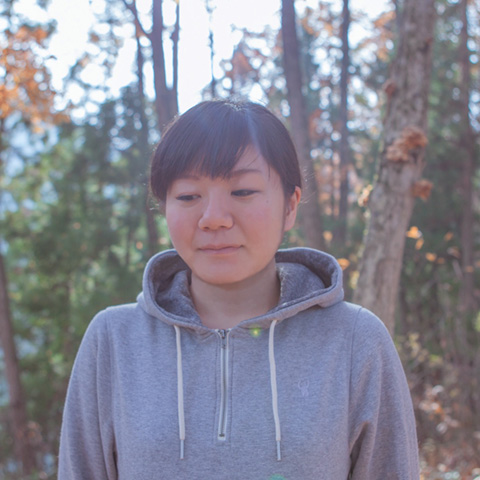 Born in 1990, Kanagawa. In 2015, "Our last(Bokura no Owari" won Eiga.com award in Competision program, Tanabe, Benten film festival and nominated by SKIP city international D cinema movie festival, Fukuoka, independent movie festival and more.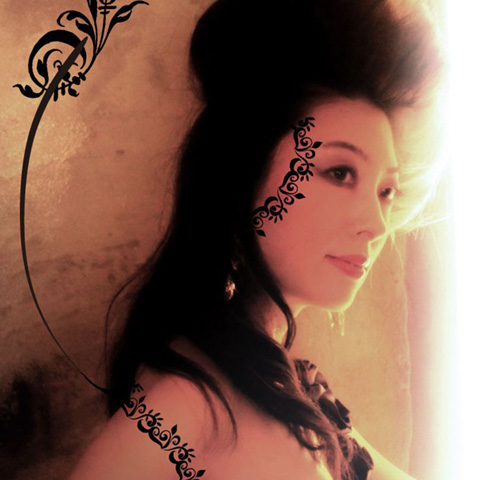 Artist : miimu
Music : Yukihana
Music Video Competition Best Short Award
Witch Doctor
Floris Kaayk & Studio Smack/2:58/Netherlands/Music Video/2015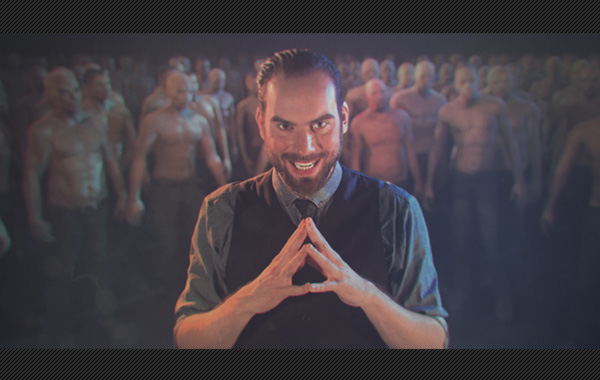 Official music video for De Staat. With a mesmerising performance in an ash-grey environment, abundant special effects, steroids and a spectacular mass choreography.
Reason for Selection
The video has a strong and addictive quality. With a powerful style, it illustrates that visual storytelling has just as much impact as a traditional narrative-driven video when depicting lyrics.
Director : Floris Kaayk & Studio Smack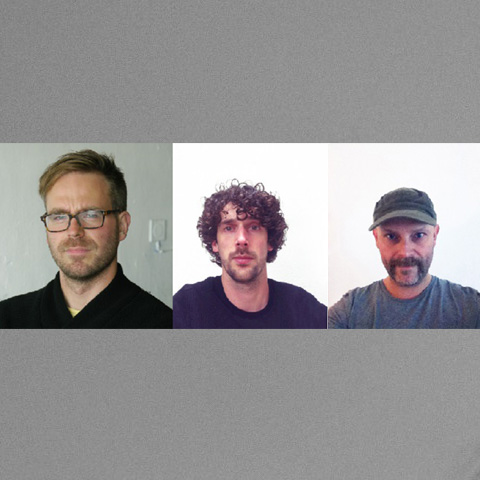 Floris' work focuses on futuristic visions, fantasies and concepts. It visualizes technological progress, sometimes by showing the benefits, at other times by presenting the negative consequences. Studio Smack produces work that in the first analysis has an autonomous value, but often also responds to developments in society; the so-called Design for Debate.
Artist : De Staat
Music : Witch Doctor
BRANDED International Category
Note
"Notes" depicts written conversations between a married couple. The story shows the many ups-and-downs the two go through from their dating days to their elderliness. The scenario illustrates affluent love and resonates strongly with the audience. With its absolutely simple pictures – their hands and notes left for each other – their lives are presented in a realistic way. Cleverly designed details trigger our imagination: Pens change as time passes only before the couple gets older, which makes us wonder if it is because they have found a durable pen or it is because writing has become more difficult.
BRANDED National Category
The World is one future, Japan, South Africa and Australia
"THE WORLD IS ONE: FUTURE, JAPAN, SOUTH AFRICA, AND AUSTRALIA" is a narrative set in four different times and places. Stories about love and friendship of young men are depicted in a split screen movie, using the same camera work, same angles and same acting. It demonstrates so effortlessly that we are all the same. In addition to uniquely synchronizing four pictures, the film emphasizes that passion for cars, friendship and love are universal. The message "What is essential won't change based on time and place: What wows us won't ever change" will surely reach the audience.
Book Shorts Award
『王様の選択』室市雅則(『裸の王様』の二次創作)
Visual Tourism Award, Japan Tourism Argency Commisioner's Award
Go! Hatto Tome-Muso
Tome City Miyagi Prefecture / 4:05 / 2016
Hatto, an action movie about old people and Tome city's soul food.
Visual Tourism International Award
James Cameron in 100% Pure New Zealand
New Zealand/01:36
See New Zealand through the eyes of world-renowned filmmaker James Cameron.
VISIT JAPAN Special Award
The Great Escape | Bundner entfuhren Stadter in die Berge
Switzerland/02:42
Many surprises with so much emotion at the end!
Shibuya Diverisity Award
Samira
Charlotte A. Rolfes/16:28/Germany/Drama/2016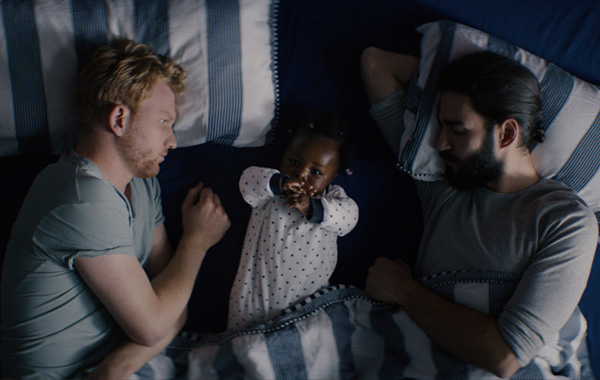 Janosch, an interpreter, is called to help during a police deployment at the Port of Hamburg. A young African woman has barricaded herself in a container ship and threatens to commit suicide. In order to get her out, Janosch promises to help her, an offer which bears unexpected consequences.
Director : Charlotte A. Rolfes
Fashion Short of the Year
BELSTAFF
Falling Up
Niall O'Brien/3:00/UK/Fashion/2016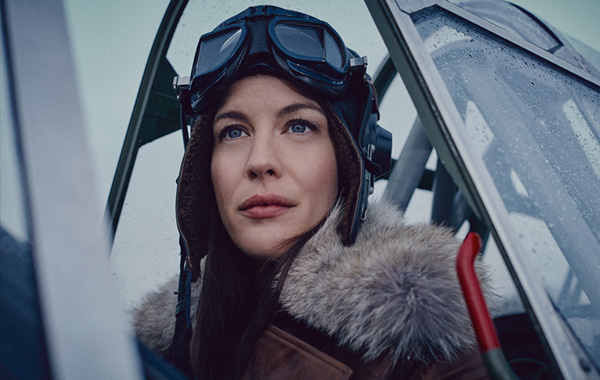 Liv Tyler retraces the footsteps of renowned aviatrix from the 20s Amelia Earhart – one of the first women ever dressed by BELSTAFF.

Director : Niall O'Brien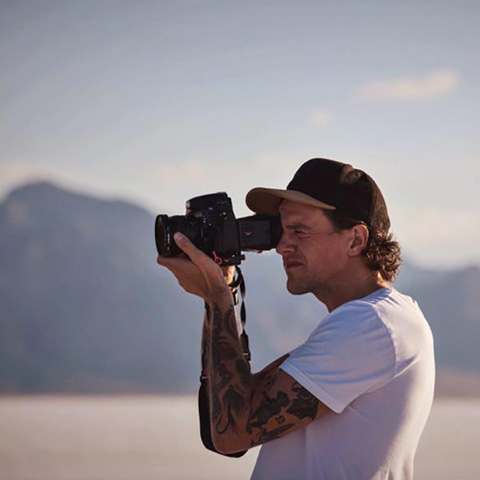 Hello to all Japanese people.
I heard that "Falling Up" won the Fashion Short of the Year, I am very happy. This work depicts the life of Amelia Earhart with a wonderful film that I made with Bell Staff and writer / director Niall O'Brieny. I am thankful for the short short film festival and all of Asia. Thank you!
Born in Dublin, Niall studied fine art photography in Dun Laoghaire Institute of Art, Design and Technology. He has exhibited his images across the globe and has many awards to his name. With a background in documentary Niall's commercial work can retain this honest value while being able to explore other visual territories, keeping the work fresh and diverse.
FutureCity Yokohama Award
A Hole
Maribel Suárez/4:11/Mexico/Animation/2016
A girl comes out to play in the garden and discovers a hole. She begins to take care of it and decides to play with it. As nothing happens she gets very mad, until one day a tiny leaf pops up and she gets happy to see her efforts rewarded.
Director : Maribel Suárez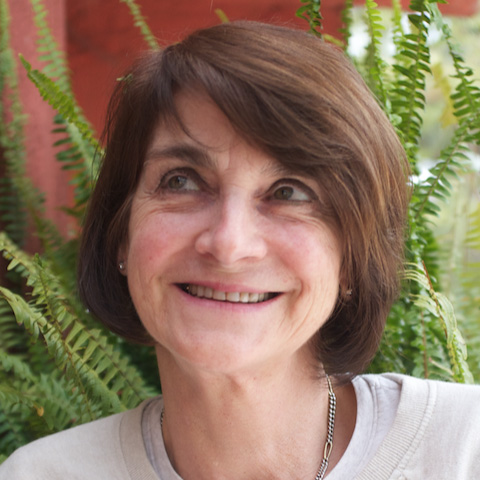 Maribel was born in México City. She studied Industrial Design at UNAM, México. She then went on to complete a Design Research Masters Degree at the Royal College of Art in London. She has worked as a Children´s books illustrator, since 1985.
Spotlight Award
PACALIEN
Toshiko Hata / Japan / 10:41 / Animation / 2017
Romeros is an alien investigor who looks like an alpaca. When he lands on Earth, he finds his spaceship damaged and becomes disconnected with his planet. He arrives on a mountain where people wearing weird masks are waiting for him.
Reason for Selection
This film is voiced by Takumi Saitoh who has participated at SSFF & ASIA as an actor and director for several years. He believed in the ability and talent of the director Toshiko Hata, and decided to lend a hand in the production. In recognition of this generous support for young filmmakers, which is also one of the basic goals of SSFF & ASIA, we are honored to give the Spotlight Award to PACALIEN.​
Message from Actor Takumi Saitoh
Director Hata's sensuous view points, great efforts and endless love for creating things led to this result. Congratulations! Thank you so much for this wonderful award. I'm impressed by the attitude of SSFF & ASIA, which focuses on challenging creators.
Director : Toshiko Hata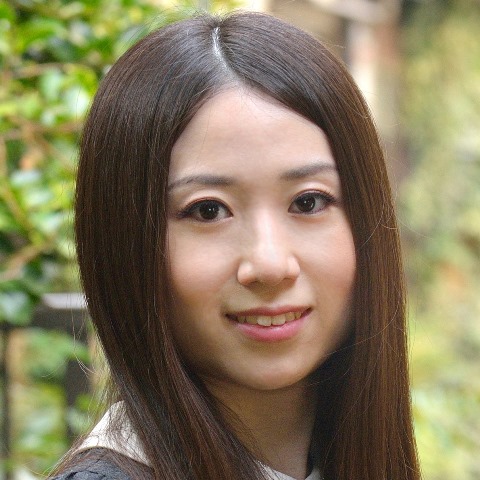 Message from Director Toshiko Hata
It is an honor to receive the Spotlight Award. I would like to thank to Mr. Tetsuya Bessho and the Committee for Short Shorts who provided the opportunity for us to share this film with a large audience. Receiving this award means a lot. Thanks to my wonderful crew and especially to Takumi Saitoh, who generously lent his talent to our little independent film. They made it possible for the film to reach this unexpectedly high level. We had originally planned "PACALIEN" to be a multi-episode series, and winning this award brings us one step closer to realizing this dream. From the bottom of my heart, thank you!
Kitemiru Kawagoe Short Film Award
Let's meet in the treasure pond
Hiroki Inoue/16:56/Japan/Drama/2017
Kawada had started to have feelings for his girlfriend's sister Etsuko. Meanwhile, Etsuko had also started to have feelings for Kawada.
Their feelings for each other remained unrequited but they both kept these feelings for each other hidden deep in their hearts.
A love story in the present that draws on the past centering on memories from the Zeniarai Benten at Kawagoe / Kumano Shrine.
Director : Hiroki Inoue
Hiroki studied under Teruo Ishi who directed the series "Mouso Bangaichi." In 2009, he directed "Panic 4 ROOMs." In2010, he directed "Acorn brothers' a pickled plum" and other short films that were nominated by movie festivals around the world. "Hypnotism class at evening" was nominated for the Short Shorts Film Festival & Asia 2016 in the Japan Competition.
Ibaraki Short Film Award
How will they fight the villains of this town?
MITOKOMON Z
Showgo Ookawa/25:00/Japan/Drama/2016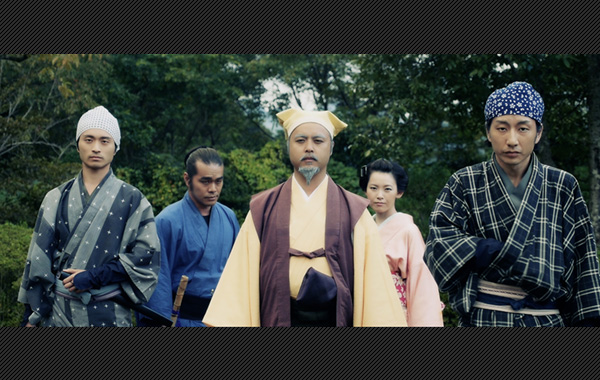 - SOCIAL
A rumour is spreading around this town and Mito Komon and his Samurai followers set about trying to discover the truth. Meanwhile, Sukesaburo encouters a melancholy girl and falls in love with her. Will they discover the truth? and will Sukesaburo succed in love?
Director : Showgo Ookawa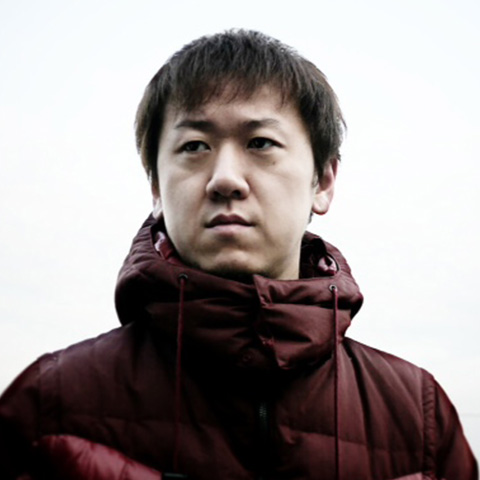 Born in 1978 in Hokkaido, Shogo worked on mobile content and social game development in an innovation company developing his creative side. In 2009, he started workin as an independant film maker. His historical musical short film "Samurai Obera" was nominated and won awards at 16 film festivals in the world, including one in Yubari.
Competition & Award
Program Menu
Information