Save the Earth! Competition
supported by RINREI
"STOP! Global Warming Competition," established with the "Challenge 25 Campaign," was re-born as the "Save the Earth! Competition" in 2013. The J-WAVE Award endorsed by J-WAVE, Tokyo's #1 FM radio station, will be awarded to a "Save the Earth! Competition" winner by J-WAVE listeners.
---
Best Short Award (Minister's Award, the Ministry of Environment)
Water, Please
Mlu Godola/12:00/South Africa/Drama/2016
When a small community's only source of water unexpectedly collapses during a severe drought; Zoleka, a mild mannered and well meaning young woman, is forced to go to extreme lengths to ensure that her ailing sister lives another day...
AFDA Awards 2016 Best Director (South Africa)
Berlin Student Film Festival 2017 (Germany)
Director : Mlu Godola
Mlungiseleli "Mlu" Godola is a 21 year old, aspiring Screenwriter and Film Director currently studying at AFDA Johannesburg. He has since focused his efforts towards his two graduation projects in order to hone his abilities enough to be a credible force in the industry. With his films, he'd like to express his views on life, our country and the people who live in it.
J-WAVE Award
Gardeners of the Forest
Ceylan Carhoglu &Nicole Jordan-Webber /14:32/USA/Documentary/2016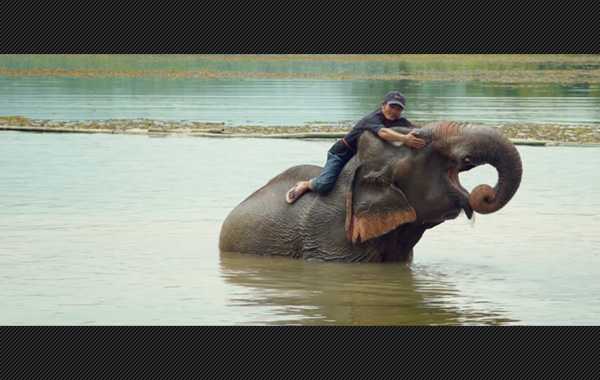 For generations, Laos was known as the Land of a Million Elephants but, in 2015, there were only 400 elephants left in the wild.
43rd Student Academy Awards (USA)
The American Pavillion at Cannes 2016 (France)
Hollywood Independent Documentary Awards 2016 (USA) Award of Excellence
Director : Ceylan Carhoglu &Nicole Jordan-Webber
Ceylan graduated from Koç High School in Istanbul, Turkey and moved to Los Angeles to pursue her career in filmmaking. Ceylan recently graduated from Chapman University with a degree in film production. Nicole loves telling stories that help people laugh and she wants to continue making films that carry a sense of humor as well as honest, heartfelt content.

Jurors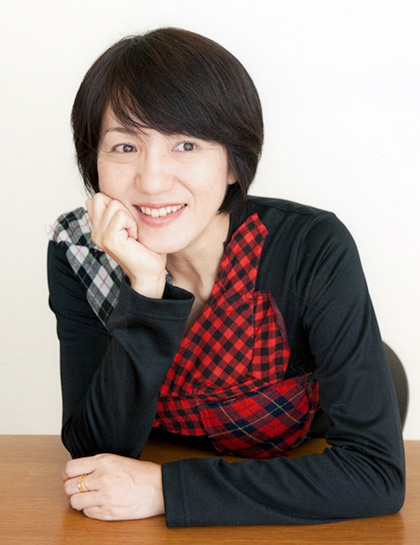 Naoko OgigamiFilm Director, Writer
Naoko Ogigami's films are beloved both at home in Japan and internationally. After scoring commercial and critical success with Kamome Diner (2006), her follow-up Glasses won the Manfred Salzgeber Award at the Berlin International Film Festival and was selected for the World Cinema Dramatic Competition by the 2008 Sundance Film Festival. The all-English Toilet (2010) received the 61st Rookie Award of Art Encouragement from the Education Minister of Japan's Agency for Cultural Affairs. Close-Knit is her first film in four years after Rent-a-Cat (2012).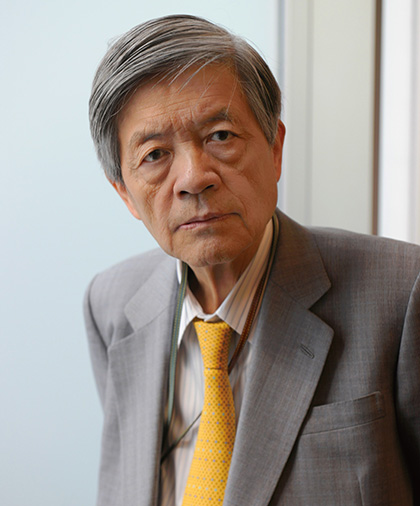 Soichiro TaharaJournalist
Born 1934 in Hikone City, Shiga Prefecture. Graduated from Waseda University's Department of Literature. After spells at the film company Iwanami Productions and TV Tokyo, began working as a freelancer in 1977. Currently active in both print and broadcast media, energetically commenting on up-to-the-minute issues of the age in areas such as politics, the media, and technology. Appeared on TV Asahi's "Asa Made Nama TV" from 1987, and "Sunday Project" from 1989 to March 2010. In 1998 he received the 35th Galaxy Prize (Kido award) for opening up new horizons in television journalism. From April 2010 began appearing on BS Asahi's "Gekiron! Crossfire". In April 2002 he started the "Okuma School", a course at his alma mater Waseda University intended to give guidance to students and nurture them as future leaders. From April 2005 to March 2017 has held the post of University Professor at Waseda University.
©
Natsuki YasudaPhoto journalist
While at high school, Natsuki Yasuda traveled to Cambodia on a program run by Japanese educational NGO Children Without Borders, where she documented projects that provided children and young people with working and life skills. Now a professional photojournalist, she reports on wars and natural disasters in Southeast Asia, the Near East, Africa, and Japan. Since the Tohoku earthquake her main base of operations has been the city of Rikuzentakata, from which she has documented developments in the disaster zone. In 2012 Yasuda won the eighth Younosuke Natori Photography Award for her work on Uganda's HIV-AIDS orphans.
Save the Earth! Competition
supported by RINREI
Competition & Award
Program Menu
Information