Asia International & Japan Program 2
A&J 2
6/9 Fri 17:50-19:40 LAFORET
6/10 Sat 13:30-15:20 YOKOHAMA
6/21 Wed 20:00-21:50 YOKOHAMA
born,bone,boon.
Gori/25:00/Japan/Comedy/2016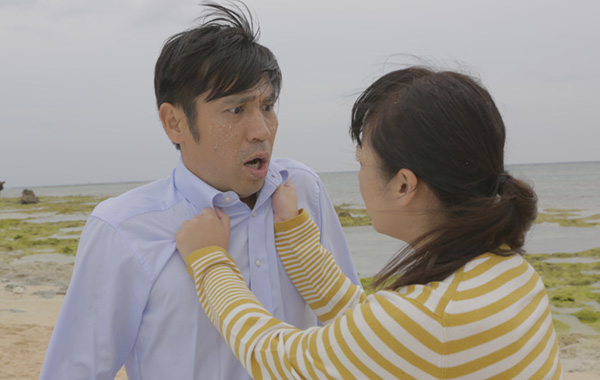 A dysfunctional family reunites for the traditional "bone washing ceremony" on Aguni Island. The family face themselves and are able to begin the healing process.
Okinawa International Movie Festival 2016 Laugh & Peace (Japan)
Director : Gori
Born in Okinawa, Gori studied film & theater in the film department of the Nihon University College of Arts. He is a very popular comedian as well as an actor and director. He has directed the feature film "A Fool in the Southern Islands (Minami no shima no Humurin)" and 9 other films.
6/9 Fri 17:50-19:40 LAFORET
6/10 Sat 13:30-15:20 YOKOHAMA
6/21 Wed 20:00-21:50 YOKOHAMA