CINEMA FIGHTERS Program
FIGHTERS
Snowman
Kentaro Hagiwara /16min./Japan/Drama/2017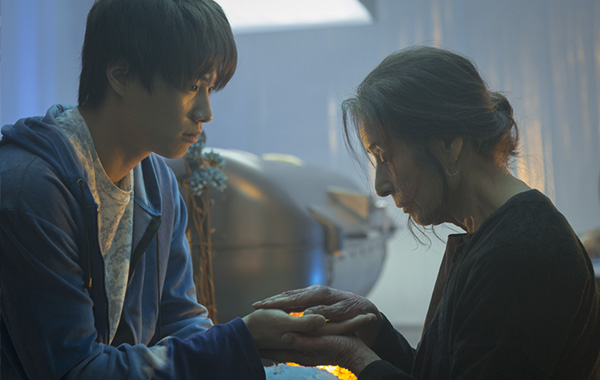 A near future not far from now. A couple who are tied with deep love with , Roku and Miyuki. Miyuki decide to freeze Roku had an incurable disease and wait for the development of a new medicine. Believe in the words of the doctor.He said that after 10 years he will develop a remedy. But, when Roku wake up, there was an old Miyuki figure. A wife who has been waiting for 50 years and her husband who has kept his wife waiting for 50 years. SF love story depicting the trajectory of their long love affair.
Director : Kentaro Hagiwara
Born in 1980, he is from Tokyo. In 2007, he returned Japan after graduatin from the film department of Art Center College of Design (Los Angeles). He participated in THE DIRECTORS FARM, and as director, he is responsible for directing numerous TV commercials, MVs and short films. Became a member of THE DIRECTORS GUILD in 2012, and receive the first Sundance movie screenplay "Spectacled Tiger" in 2013. It was the first time Japanese to receive the Sundance NHK Award, which is sent to the excellent script at the US Sundance Film Festival. In the summer of 2017, his first feature film "Tokyo Ghoul" was released.