CG Animation Program 1
CG 1
6/3 Sat 15:40-17:30 SPACE O
6/7 Wed 17:50-19:40 YOKOHAMA
6/13 Tue 17:50-19:40 YOKOHAMA
Adam
Veselin Efremov/05:40/Denmark/Animation/2016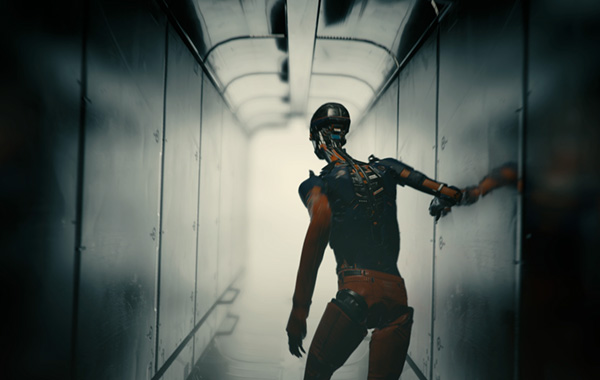 In a dystopian future, organic body is a privilege easy to lose. A convict awakens to the grim reality of having been transferred into a mechanical shell.
Dam Shorts Film Festival (US)
Boston Underground Film Festival (US)
Nashville International Film Festival (US)
Annecy International Animated Film Festival (France)
Picture This 17 Film Conference (Denmark)

Director : Veselin Efremov
Veselin Efremov has 16 years of experience as an artist and art director in the game industry. He is working in the intersection of game and film, using real-time technology for the creation of cinematic experiences. He has written, directed, and art-directed the short films "The Blacksmith" (2015) and "Adam" (2016), created with the Unity game engine.
6/3 Sat 15:40-17:30 SPACE O
6/7 Wed 17:50-19:40 YOKOHAMA
6/13 Tue 17:50-19:40 YOKOHAMA