Official Competition /
International Competition
This year for the International Competition, we received 5,281 submissions from 20 countries and regions outside of Asia, and we will screen 36 selected short films. Through careful screenings and discussions, the selected films expose a variety of anecdotes that gives a touch to modern social issues and lives in the near future, as well as high quality comedies. Enjoy!
Asia International Competition
This year for the Asia International Competition, we received 1,606 submissions from 11 Asian countries and regions excluding Japan, and we will screen 22 selected short films. Selected films portrays a variety of subjects, including protagonists standing up towards serious social issues and poverty, heart-warming family stories, special screenings and more.
Japan Competition
From Japan, we have selected 19 short films out of 351 submissions. Enjoy the world of Japanese cinema that continues to showcase a brand new perspective!
Jurors
The Committee has selected jurors from diverse industry backgrounds with unique points of view. Jurors will give awards to three films: The Best Short Award from each Official Competition category and the Grand Prix.
*Jurors are listed from the left in order of the Japanese phonetic alphabet.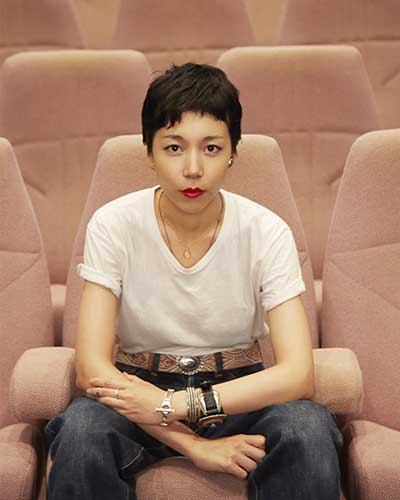 Momoko AndoFilm DirectorBorn March 1982, Tokyo. Daughter of internationally acclaimed
actor-director Eiji Okuda, best known as director of Nagai Sanpo (2006), which won three awards including the Grand Prix at the Montreal World Film Festival, at which Okuda also served as a jury member in 2009. Daughter of columnist, TV/radio personality and former CNN Japan newscaster Kazu Ando. Elder sister to highly decorated actor Sakura Ando, recipient of nine domestic awards in 2012.
B.A. Slade School of Fine Art, University College London; short program in film direction, New York University. Began career in film as an assistant to directors including Isao Yukisada and Eiji Okuda. Screenwriting and directorial debut film, Kakera (2010), screened in Tokyo and at the Institute of Contemporary Arts in London, and was shown at multiple international festivals to wide acclaim. Original soundtrack, provided by James Iha of the Smashing Pumpkins, was also well received. Served as juror at Raindance Film Festival, London, alongside Tom Waits. Lithographic work produced by Ando, at renowned fine-art printing studio Idem (home to projects by creators such as David Lynch), featured as artwork for Ando's debut novel. Wide presence in Japanese print media, including mode fashion magazine music columns, appearing in dialogue features with global style icons such as Cat Power and Patti Smith. Publishes debut novel in 2012. Screenplay and title for Ando's second directorial feature, 0.5mm, based on the novel. 0.5mm will be premiering shortly. Ando serves as a member of the board at an independent production house and is currently developing multiple new self-written projects.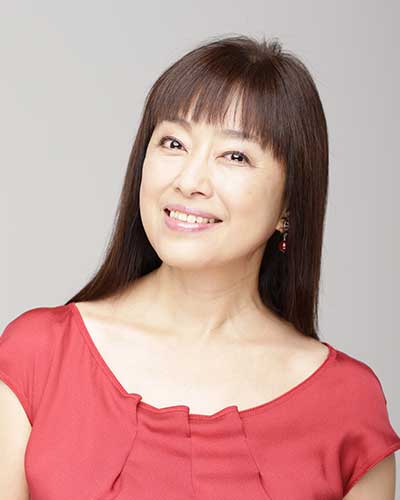 Rino KataseActress Rino Takase made her debut as a model during university.
Beloved from the TV program "11 PM"[NTV], she started her career in acting on the TV drama "Oedo Sousamou".
Later, she gained popularity with her appearance in the movie "Gang Wives" and won the ACTRESS IN A SUPPORTING ROLE AWARD at the 10th Japan Academy Film Prize.
At the 18th Japan Academy Film Prize, she received the ACTRESS IN A LEADING ROLE AWARD for her role in "Shinonomerou Onna no Ran".
She has appeared in numerous movies, television shows and commercials.
She works in a broad range of roles, not only as an actress, but also as a producer and model for swimwear and kimono.
Gina DellabarcaShow Me Shorts Film Festival, Festival Director Gina Dellabarca is the Festival Director and co-founder of the Oscar-qualifying Show Me Shorts Film Festival, New Zealand's leading international short film festival. She was recently honored by the Queen and welcomed as a Member of the New Zealand Order of Merit, in acknowledgement of her services to the New Zealand film industry. In addition to her work with Show Me Shorts, she is a Board member for the worldwide Short Film Conference organization, working to promote the status of the short film and unite the global short film community.
Yuri NakaeActress Author Yuri Nakae was born in Osaka in 1973, and graduated from Hosei University. She went on to perform in entertainment and made her world debut in 1989, appearing in many television dramas and movies. Her books include "My Bookshelf" (PHP Institute), and her latest "Nokorimono niwa kako ga aru" (Shinchosha). She is often a guest speaker on reading, writes essays and is a book critic.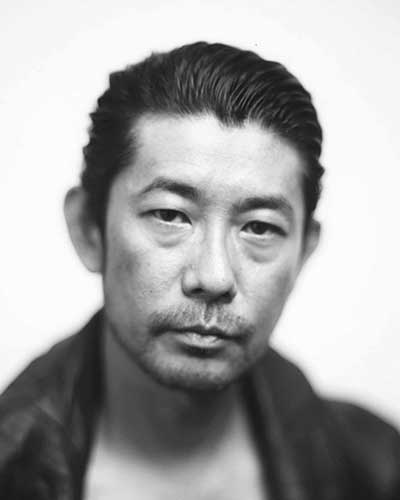 Masatoshi NagaseActor Masatoshi Nagase started his acting career with the film "Shonben Rider" in 1983. He has won 10 leading and supporting actor awards including the Japan Academy Prize with My Sons (1991). He starred in many international films such as the American film "Mystery Train"(1989), which won the Cannes Best Artistic Contribution Award, Hong Kong film "Autumn Moon"(1991), which won a Locarno Golden Leopard and Icelandic film "Cold Fever"(1995), which won Grand-Prix at Rimini. He was nominated for Taiwan's Golden Horse Award for Best Leading Actor, a first for an actor from outside of greater China, in the Taiwanese movie "KANO". With "An" (2015), the opening film for the Cannes Un Certain Regard section and Best Film at Valletta Film Festival, Nagase won many actor awards. With "An" , "Paterson" , and "Radiance" , Nagase is the first actor in Japan whose films were officially selected for Cannes three years in a row.
Screening Program
Programs
Competitive Programs
Special Programs
Event & Seminar
Project
Information