CG 1
CG Animation Program 1
iTSCOM / 5/30 thu 17:50 - 19:40
SHIDAX / 6/13 thu 15:40 - 17:30
mature
Le Mans 1955
Quentin Baillieux/15:00/France/Animation/2018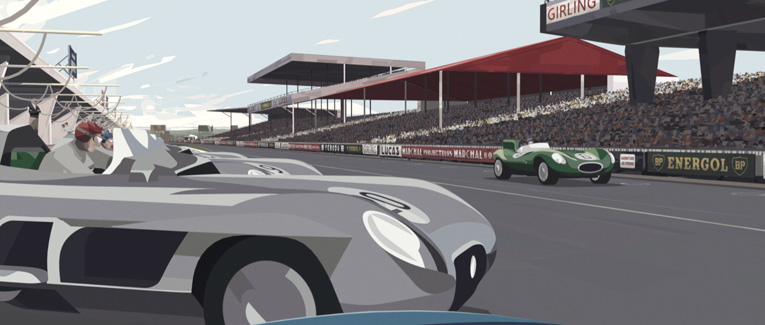 The 24 Hours car race of Le Mans, 1955. 300,000 spectators. It is 6 PM when Pierre Levegh's car ploughs into the spectator stands, scattering the crowd with his car engine's hot debris. 80 victims. And yet, the race goes on.
St. Louis International Film Festival 2018 (USA) Best Animation
Warsaw Film Festival 2018 (Poland)
Bogota Short Film Festival 2018 (Colombia)
Clermont-Ferrand International Short Film Festival 2019 (France)
Monstra 2019 (Portugal)

Director : Quentin Baillieux
Quentin Baillieux graduated from Gobelins, the Parisian school of animation. In 2010, he directed the short film, "Lavomatic" and co-founded the directing duo "Parallel", with Raphaelle Tinland. Together, they directed at Eddy production studio, commercials, music videos and the opening sequence of a feature film.
iTSCOM / 5/30 thu 17:50 - 19:40
SHIDAX / 6/13 thu 15:40 - 17:30
Programs
Competitive Programs
Special Programs
Event & Seminar
Project
Information