ANDAZ B
Andaz Tokyo 5th anniversary program 2
Andaz / 6/12 wed 19:20 - 20:20
Andaz / 6/14 fri 18:00 - 19:00
My Best Friend is Stuck on the Ceiling
Matt Vesely/10:28/Australia/Comedy, Fantasy/2016
Connor, secretly in love with his best friend Rach, has gotten her an amazing birthday present. Something that's sure to knock her off her feet. But, when things take a sharply peculiar turn, Connor begins to wonder whether he would have been better off just getting a gift voucher.
Sydney Film Festival (Australia)
Palm Springs International Film Festival (Australia)
San Jose International Film Festival (USA)
Flickerfest (Australia)
DENDY AWARDS 2016 (Australia) - Special Mention: Short Screenplay Award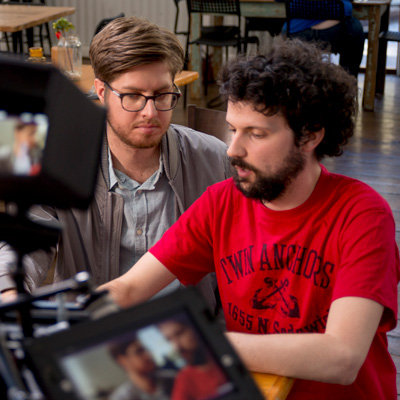 Director : Matt Vesely
Matt Vesely is an emerging South Australian writer and director. Matt has made a number of successful shorts and has worked as writer across TV & Film. Matt's latest short, MY BEST FRIEND IS STUCK ON THE CEILING, starring Tom Ward (PLEASE LIKE ME) and Erin James (THE LITTLE DEATH) was selected for Palm Springs International ShortFest and Melbourne International Film Festival. Matt works with the award-winning Adelaide based filmmaking collective, Closer Productions.
Andaz / 6/12 wed 19:20 - 20:20
Andaz / 6/14 fri 18:00 - 19:00
Programs
Competitive Programs
Special Programs
Event & Seminar
Project
Information