ANDAZ B
Andaz Tokyo 5th anniversary program 2
Andaz / 6/12 wed 19:20 - 20:20
Andaz / 6/14 fri 18:00 - 19:00
Twisted
Stuart Bowen/5:52/Australia/Comedy/2014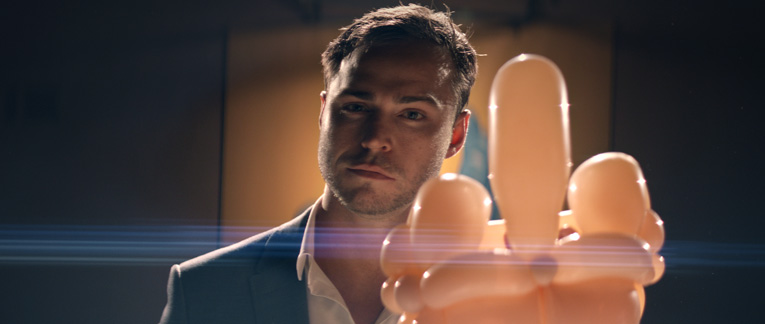 School reunions are strange for anyone, but especially for our socially awkward hero. When the girl of his awkward school dreams makes an appearance, he finally takes his chance and will stop at nothing to win her over…even if it means going into an absurd and totally crazy balloon battle with old bully and school nemesis one last time.
Tropfest 2014 (Australia) - 3rd Prize
Laguna Film Festival (USA) - Best Comedy
HollyShorts Film Festival 2015 (USA) - Best Editing
Leeds International Film Festival (UK)
Cleveland International Film Festival (USA)

Director : Stuart Bowen
Fast-cut through an energetic/tasteful/awesome/confusing montage sequence which spans years – Stuart finishes a Bachelor of Communications in Media Production and a Bachelor of Music in Piano Performance which leads to a less than aspirational job editing wedding videos on the Central Coast. Galvanized by a fear of mediocrity, Stuart then made some fake trailers for the as-yet un-shot 'Australia', gaining over a million views online and landing him a position editing for Baz Luhrmann.After a spell editing commercials and mood reels for many directors all over the world, Stuart made his first short film.
Andaz / 6/12 wed 19:20 - 20:20
Andaz / 6/14 fri 18:00 - 19:00
Programs
Competitive Programs
Special Programs
Event & Seminar
Project
Information