W&P 1
War and the Power to Live Program supported by Red Cross 1
iTSCOM / 6/1 sat 17:50 - 19:40
Space O / 6/7 fri 15:40 - 17:30
Diplomatic Meeting
Marie Delapparent, Emilie Phuong & Fabienne Wagenaar/3:10/France/Animation/2018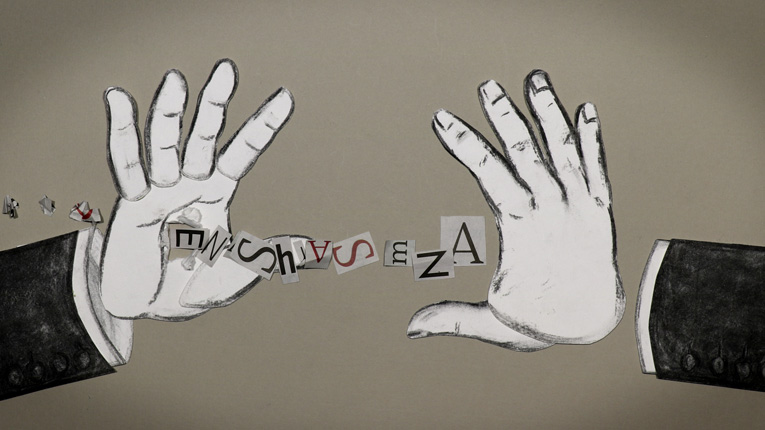 If two diplomats do not find an agreement quickly, it will be the end of the world.
Festival Ciné Poème 2019 (France)
Director : Marie Delapparent, Emilie Phuong & Fabienne Wagenaar
Three french girls from three french animation schools : Emca (Angoulême), Les Gobelins (Paris) and La Poudrière (Valence) created their first "collective" short movie together. At the present time, they are working in Paris as director, storyboarder and animator (tv series, short movies and feature films).
iTSCOM / 6/1 sat 17:50 - 19:40
Space O / 6/7 fri 15:40 - 17:30
Programs
Competitive Programs
Special Programs
Event & Seminar
Project
Information