online U-25
U-25 Project supported by Nihon Safety
Otogi
Takuto Okui/4:59/Japan/Drama/2018
Discrimination is still a big problem in today's society. What if people made up and supported each other, would that lead to world peace? One of the reasons we have not been able to work on that matter is the media, due to our self-interest and selfish desires. This film represents how society works by twisting a Japanese traditional children's story.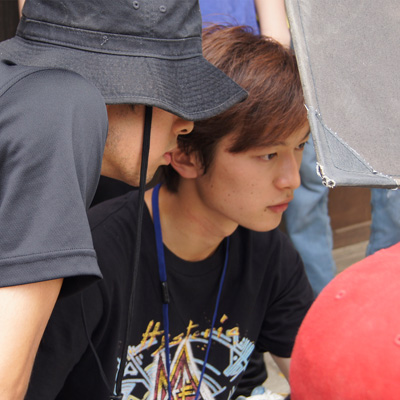 Director : Takuto Okui
Takuto Okui was born in Kanan, in the Minamikawachi District of Osaka. He has a third dan in kendo. He is enrolled in a media course at Osaka University of Arts and has been studying filmmaking. This film is officially his first short.
Programs
Competitive Programs
Special Programs
Event & Seminar
Project
Information