DIVERSITY
Shibuya Diversity Program
iTSCOM / 5/30 thu 20:00 - 21:50
Space O / 6/8 sat 15:40 - 17:30
Mother in Law
Shin Seung Eun/23:46/South Korea/Drama/2019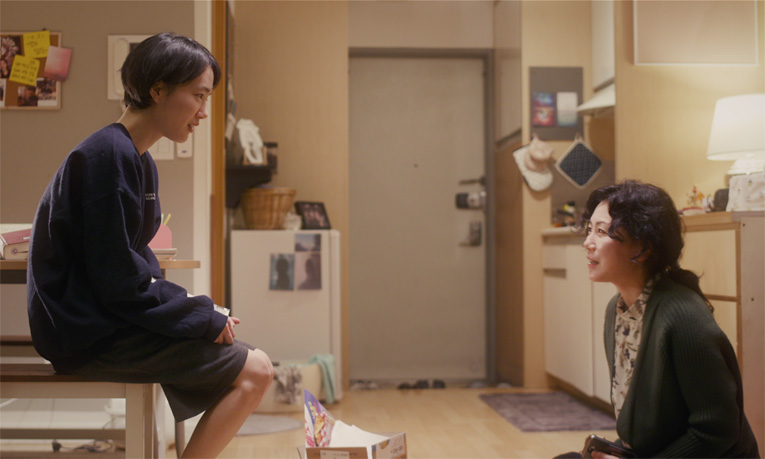 Hyoung-suk visits her daughter Hyun-seo's room to give her some Kimchi and there she encounters Min-jin, her daughter's friend. Hyoung-suk gets displeased with Min-jin living off at her daughter house as if it is her own house. But as she talks to Min-jin, she becomes to open her mind and cooks a meal for her.
Director : Shin Seung Eun
Born in 1990. Studied Film at Konkuk University graduate school.
iTSCOM / 5/30 thu 20:00 - 21:50
Space O / 6/8 sat 15:40 - 17:30
Programs
Competitive Programs
Special Programs
Event & Seminar
Project
Information