CG 2
CG Animation Program 2
iTSCOM / 5/31 fri 13:30 - 15:20
SHIDAX / 6/14 fri 11:20 - 13:10
AFTER THE RAIN
Rebecca Black, Céline Collin, Valérian Desterne, Juan Olarte, Juan Pablo De La Rosa Zalamea, Lucile Palomino & Carlos Osmar Salazar Tornero/8:42/France/Animation/2018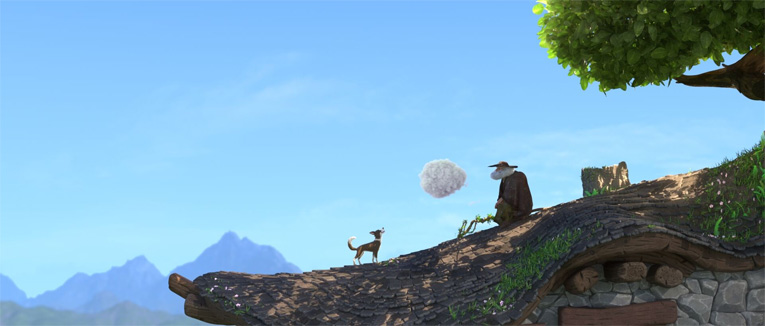 In a valley, a dog lives happily with his master, an uncommon shepherd. This shepherd doesn't only shear his sheep's wool, he creates clouds out of it, to make rain, thus preserving the cycle of life. But if the shepherd wasn't everlasting, what would happen to the valley?
Director : Rebecca Black, Céline Collin, Valérian Desterne, Juan Olarte, Juan Pablo De La Rosa Zalamea, Lucile Palomino & Carlos Osmar Salazar Tornero
AFTER THE RAIN is a film directed by students from the French animation school MoPA.
iTSCOM / 5/31 fri 13:30 - 15:20
SHIDAX / 6/14 fri 11:20 - 13:10
Programs
Competitive Programs
Special Programs
Event & Seminar
Project
Information