TOKYO
Cinematic Tokyo Program
iTSCOM / 6/1 sat 20:00 - 21:50
Space O / 6/6 thu 15:40 - 17:30
Crystal Frog
Slony Sow/16:40/France, Japan/Drama/2018

Benjamin visits Tokyo to see Miko. At her place, he finds a photo that's caught his attention. It was taken at the winery 40 years ago. There are Benjamin, his deceased wife, and Miko's parents in it. Miko starts to tell a story behind it.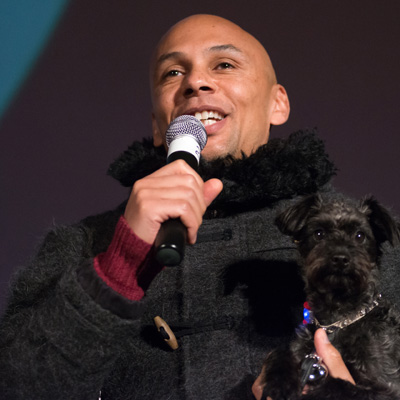 Director : Slony Sow
Slony Sow is a director, writer, and actor from Paris. After learning Stanislavski's method acting system at Studio Pugmakion, a notable drama school in Paris, he appeared in numerous TV drama, films, and stages. Through his career, he became interested in expressing his own messages and shifted his main job to writing and directing, working on shorts and TV drama shows. In 2011, he directed "Winter Frog" a short film starring Gerard Depardieu. It was nominated for Cannes Film Festival and screened in more than 350 film festivals, winning 37 awards. In April, 2018, as a sequel to "Winter Frog", he directed "Crystal Frog" starring Gerard Depardieu and Naoto Takenaka. For the upcoming project "Gouffreville", he will be working with Gaumont, the biggest production company in France and Netflix.
iTSCOM / 6/1 sat 20:00 - 21:50
Space O / 6/6 thu 15:40 - 17:30
Programs
Competitive Programs
Special Programs
Event & Seminar
Project
Information