NON-FICTION 3
Non-Fiction Program supported by Yahoo Japan Corporation
iTSCOM / 6/2 sun 17:50 - 19:40
Space O / 6/7 fri 11:20 - 13:10
SHIDAX / 6/14 fri 20:00 - 21:50
All Inclusive
Corina Schwingruber Ilić/24:50/Switzerland/Non-Fiction/2018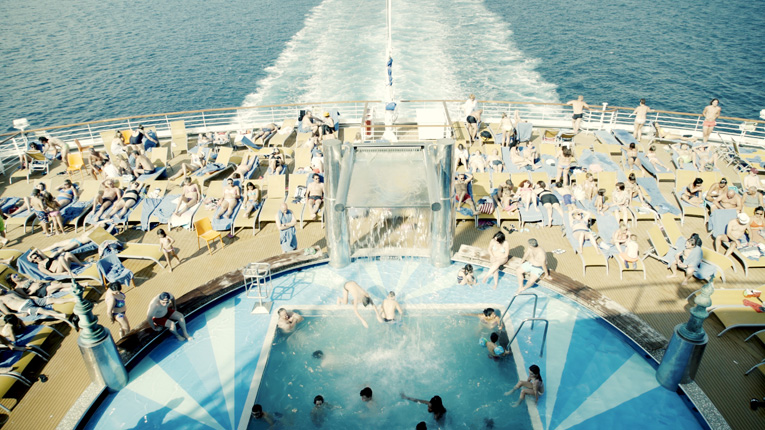 A workout on the sun deck, a conga line in the dining hall, a photo shoot with the captain, or a beauty contest for all ages: fun around-the-clock is guaranteed on a cruise, while you float along with your hotel room.
Toronto International Film Festival 2018 (Canada)
PÖFF Shorts 2018 (Estonia) Best Live Action Film
DOK Leipzig 2018 (Germany) Golden Dove for Best Short Documentary
Sundance Film Festival 2019 (USA)
Clermont-Ferrand International Short Film Festival 2019 (France)
Director : Corina Schwingruber Ilić
Corina Schwingruber Ilić is a filmmaker and editor based in Lucerne, Switzerland and Belgrade, Serbia. She studied at the University of Fine Art in Basel and Academy of Fine Arts, Belgrade between 2004-2006. Between 2006-2009, she did further studies at the University of Art & Design Lucerne. She is the co-founder of PRO SHORT (Short Film Association Switzerland).
iTSCOM / 6/2 sun 17:50 - 19:40
Space O / 6/7 fri 11:20 - 13:10
SHIDAX / 6/14 fri 20:00 - 21:50
Programs
Competitive Programs
Special Programs
Event & Seminar
Project
Information