INT 1
International Program1
Sunday
Gael Kyriakidis & Fanny Dreyer /10:29/Switzerland/Animation/2018
Expelled from the machine-week for incompetence, Sunday meets a mysterious alter ego that takes him on a contemplative stroll. At the end of a dreamlike inner journey, Sunday returns to the machine to reinvent it.
Clermont-Ferrand 2018 (France)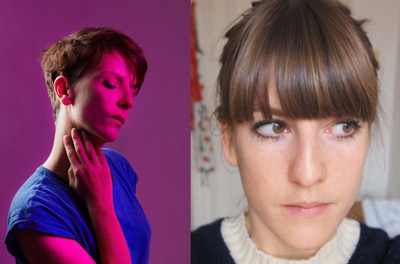 Director : Gael Kyriakidis & Fanny Dreyer
Gael Kyriakidis won the Jean Tinguely Fellowship in 2007 and worked at the Cité des Arts in Paris for 2 years, where she created the character Pony del Sol. From then on, she worked on her first album, which was released on March 1, 2013.
Fanny Dreyer was born in 1987 in Friborg. In 2007, she graduated with a bachelor's degree in visual art. She continued her artistic training at the Beaux Arts of Brussels to study the links between texts and images. She received her masters in illustration in 2011.

Programs
Competitive Programs
Special Programs
Event & Seminar
Project
Information