INT 5
International Program5
mature
Elena
Ayerim Villanueva /22:43/Costa Rica/Drama/2018
In the midst of her family's rejection, Elena wants to experience her own sexuality. A poetic film that explores love and freedom in the heart of a young woman.
Schnit Worldwide Short Film Festival 2017 (Costa Rica) Honorable Mention
Nahia Filmfest 2017 (Spain) Jury Prize
Mittelamerikanisches Film Festival 2017 (Austria) Audience Award
Chicago Latino Film Festival 2018 (USA)
Costa Rica International Film Festival 2017 (Costa Rica)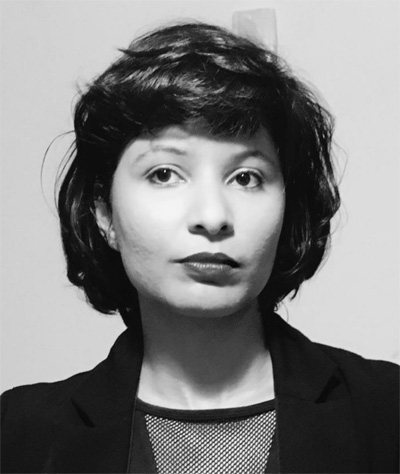 Director : Ayerim Villanueva
Ayerim Villanueva was born in 1987 in the Dominican Republic. She's graduated in cinema with an Honored Mention at (NECTV) Universidad Veritas, Costa Rica in 2017, and went on to study at workshop Cine Documental "One to One" at EICTV, Cuba. She has worked as a producer, director, editor and sound woman in several short films and feature films, in both documentary and fiction.
Programs
Competitive Programs
Special Programs
Event & Seminar
Project
Information