A&J 10
Asia International & Japan Program 10
Nominee of the 2018 Cannes Film Festival
Special Screening
DUALITY
Masahiko Sato, Genki Kawamura, Yutaro Seki, Masayuki Toyota, & Kentaro Hirase/14:00/Japan/Drama/2018
The son grew up without knowing his father, and his mother gives him a choice whether or not to meet him. On their way to their destination, they face many choices they need to make. This film does not show the results, but instead shows a developed parent-child relationship after they make their decision.
Cannes Film Festival 2018 (France) Nominee for Short Film Palme d'or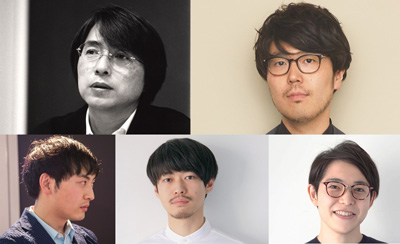 Director : Masahiko Sato, Genki Kawamura, Yutaro Seki, Masayuki Toyota, & Kentaro Hirase
A film production team constructed by film producer Genki Kawamura, Professor Masahiko Sato and his fellow seminar students from the Tokyo University of the Arts. The team was created in 2016 with a goal to explore the entertainment in creating a film.
Programs
Competitive Programs
Special Programs
Event & Seminar
Project
Information