Short Shorts Film Festival & Asia 2019
Cinematic Attitude
Awards® accredited and one of Asia's largest international short film festivals, was held from May 29 (Wed) to June 16 (Sun). This year we received a record number of around 10,000 submissions from more than 120 different countries and regions. In 2019 we received 22,301 festival attendees and 67,516 online viewers.

This year, with an extended screening period of almost one month. Approximately 250 films screened across the seven competition categories and special programs. Cinema culture bloomed in the 20th century and has been entertaining people for generations. Nowadays, digital arts and technology have enhanced and created a modern cinematic culture. As the years go by, the world of cinema has evolved but at the same time, the concept of entertaining one another through film has stayed the same.
Cinematic Attitude
Having crossed the landmark of 20 successful years of this festival, the theme of our 21st edition marks a new start: Cinematic Attitude. This theme represents the diversity inherent to a film festival and universal power of cinema and moving images. This year, as we continue to grow our film festival, we were thrilled to announce that 4 of our category winners will become eligible for nomination in the Academy's own short film categories as of this year.
Short Shorts Film Festival & Asia 2019
Short Shorts Film Festival in Hollywood 
To commemorate the festival's 20th anniversary, Short Shorts Film Festival in Hollywood was held in Los Angeles in collaboration with Japan House, the cultural home of Japan. A master class was led by Naomi Kawase with the theme 'The Possibilities of Film' for local students as well as industry professionals. An Honorary Award was also presented to the director Jason Reitman, who won the Audience Award at our festival in 2001, and has been playing an important role in Hollywood ever since. In addition, the 3rd collaboration project with LDH JAPAN, CINEMA FIGHTERS, was announced.
SSFF & ASIA 2019 Screening in Autumn
Short Shorts Film Festival & Asia (SSFF & ASIA), Academy Awards® accredited and one of Asia's largest international short film festivals, was held every year as a sponsored project of Tokyo International Film Festival. It is held every year with the goal of spreading the appeal of short films and nurturing young filmmakers. In addition to the winning titles of SSFF & ASIA 2019 Grand Prix, you were able to enjoy short films from all over the world. There were also events and seminars with many different guests invited. It was held at Tokyo Photographic Art Museum [10/17(Thu) – 20 (Sun)] .
Short Shorts Film Festival & Asia 2019 Digest
Opening Ceremony
This year's official lineup was introduced at the Opening Ceremony, with a selection of awards and projects also announced. Jury members and numerous celebrities participating in various projects were in attendance at this impressive start to the festival.
Announcement of FamilyMart Special Short Film "My Big Family"
FamilyMart produced "My Big Family" by gathering episodes from FamilyMart stores throughout Japan. This project was announced at the Opening Ceremony by Takashi Sawada (Representative Director and President of FamilyMart Co.,Ltd), Keiko Tsuruoka (Director) and Yurei Yanagi (Cast).
LEXUS "CRAFTED"
Kazuo Okino, Lexus International's General Manager for Brand Management in J Marketing, made an appearance and introduced the spirit of "CRAFTED", which LEXUS has established as being a lifestyle brand that uses moving images.
Opening Ceremony After Party@INTERSECT BY LEXUS – TOKYOO
An After Party was held at INTERSECT BY LEZXUS – TOKYO following the festival's Opening Ceremony.
SHORT FILM THEATER@INTERSECT BY LEXUS – TOKYO
INTERSECT BY LEXUS – TOKYO is a luxury space for creative minds to converge and form connections. It offers guests a sense of Lexus, and the lifestyles it embodies. High quality short films from around the world were screened at INTERSECT BY LEXUS – TOKYO.
Opening Special Screening & Completion Announcement
At a special screening event, two out of five shorts were premiered with guests EXILE AKIRA and Taiki Sato in attendance, the leading actors of the films. Cast members as well as the directors of the five films also made appearances at the Award Ceremony, announcing the title for the newest edition of the project.
Online Screening
As a first for SSFF & ASIA, online screening were held throughout the duration of the festival. A total of 47 films were shown including films featuring world-famous actors, actresses and directors, some films from the War and the Power to Live Program supported by Red Cross, and Visual Tourism Award. Films from U-25 project supported by Nihon Safety, as well as Child Actors Program supported by THEATRE ACADEMY, were also screened online for limited time.
U-25 project supported by Nihon Safety
With supported from Nihon Safety, the project featured films less than 5 minutes, by young filmmakers under 25 years old. We received 71 submissions from in and out of Japan, and streamed 14 nominated films which were full of talents and personality.
Child Actors Program supported b THEATRE ACADEMY
The program, supported by THEATRE ACADEMY, featured 6 films with talented child actors from all over the world.
---
Competitions Program
https://www.shortshorts.org/2019/en/program/
International Competition
The festival screened 36 selected short films from 20 countries and regions outside of Asia. Through careful screenings and discussions, the selected films exposed a variety of anecdotes that gives a touch to modern social issues and lives in the near future, as well as high quality comedies.
Asia International Program
The festival screened 22 selected short films from 11 Asian countries and regions excluding Japan. Selected films portrayed a variety of subjects, including protagonists standing up towards serious social issues and poverty, heart-warming family stories, special screenings and more.
Japan Program
The festival screened 19 short films out of 328 submissions this year. Selected films depicted themes such as aging society, cultural issues, child abuse, and light hearted comedies in various media.
Save the Earth! Program supported by RINREI
The "STOP! Global Warming Competition", established with the "Challenge 25 Campaign", was re-born as the "Save the Earth! Competition" in 2013. In addition to offering a Best Short Award for this competition, the J-WAVE Award endorsed by J-WAVE, Tokyo's #1 FM radio station, is selected by J-WAVE listeners. RINREI WAX CO.,LTD. Has supported this competition since 2017. Out of 626 films submitted from 81 countries, the festival nominated 9 films from 9 countries, and screened a total of 10 films including one special screening film.
CG Animation Program
The CG Animation Competition, which is now celebrating its 9th year, is presented in collaboration with Digital Hollywood Co.,LTD. The festival received a total of 747 submissions from 73 countries around the world, and selected 12 films with high quality and entertainment value in various genres. The programs also had special screenings, which included the Best CG Animation Award winning film from Digital Hollywood's DIGITAL GRAND PRIX 2019, as well as the 91th Academy Awards® Nominee for Best Animated Short Film.
Cinematic Tokyo Program
Founded in 2017, this competition has been open for submissions from all over the world for short films that showcase various charms of Tokyo. The films are not necessarily produced in Tokyo, but must include themes that make one think of Tokyo, be centered in memories of Tokyo or imagine the essence of Tokyo. This year, 6 films were nominated out of 280 submissions from 50 countries and regions around the world. As a special screening, the festival also screended "Jose's Tour de Tokyo", a film produced as part of the "Tokyo Cine-magic" project.
Non-Fiction Competition supported by Yahoo Japan Corporation
In 2018, to commemorate the 20th anniversary of SSFF & ASIA, we established the brand new "Non-fiction Competition supported by Yahoo Japan Corporation." In addition to the three official competition winners, the winner from this program will also become eligible for an Academy Awards® nomination as of this year. The festival received 750 submissions from 82 countries, and screened 16 films including 2 special screening films.
---
SPECIAL Program
Shibuya Diversity Program
Shibuya City collaborated with SSFF & ASIA and presented the Shibuya Diversity Award to a short film which promotes diversity and inclusion to spread the basic concept of Shibuya. In this program we screened 6 nominated films, as well as the awarded film.
https://www.shortshorts.org/2019/en/program/diversity.php
Kaohsiung Film Festival Program from Taiwan
In our 9th collaboration with Kaohsiung Film Festival, an annual festival held in the second largest city of Taiwan, we delivered an attractive array of 4 short films showcasing new Taiwanese talents. The screening was programmed with 4 selected films in diverse genres and styles.
https://www.shortshorts.org/2019/en/program/taiwan.php
War and the Power to Live Program supported by Red Cross
world, even at this moment. People are losing their loved ones as well as peaceful state of mind. Regardless of where we live, in conflict or in peace, we share the same values for human dignity; sitting down for a meal, chatting with family and friends and spending time with your lover. This program was created on the occasion of the 70th anniversary of the Second World War (WWⅡ) in 2015 with the support of International Committee of the Red Cross(ICRC). It is our 5th year of collaboration, and we continue to provide opportunities for audience to think about what they can do first to help people around them, and what peace brings and means to them. In order to spread a sense of caring, peace and tranquility to the world and contribute to the "Power to Live" of all mankind, we brought 14 short films in two programs. 4 film(out of 14 films) were also streamed at "Online Venue" during the festival period.
https://www.shortshorts.org/2019/en/program/wp-1.php

Asiana International Short Film Festival (AISFF) Program from Korea
SSFF & ASIA screened a special selection of shorts from Asiana International Short Film Festival, one of the largest festivals of its kind in South Korea, which celebrates its 17th anniversary this year. The festival screened an entertaining lineup of 4 films, including historical dramas, animation, and teen romance.
https://www.shortshorts.org/2019/en/program/korea.php
Andaz Tokyo PROGRAM Personal Program
Celebrating the 5th anniversary of Andaz Toyko, SSFF & ASIA collaborated with the hotel once again to present a selection of short films only to be screened at this venue. A special edition of the popular screening and talk event called Andaz Cinema Salon was held, celebrating its 5th anniversary at Andaz Tokyo Rooftop Terrace with the theme "Night Picnic".
https://www.shortshorts.org/2019/en/program/andaz-1.php

---
Events Seminar
Screening and Award Presentation of 'Kawagoe City Short Film Award'
SSFF & ASIA supported the "Kawagoe City Short Film Award"(Prize:600,000yen), a competition organized by Kawagoe City focusing on movies filmed in Kawagoe City, in hosting its award presentation and screening of nominated films. Jurors; Ran Matsumoto, Hiroki Inoue, the winner of the 1st Kawagoe Short Film Award, Tetsuya Bessho and Yoshiaki Kawai, the mayor of Kawagoe City, made appearances.
https://www.shortshorts.org/2019/en/program/kawagoe.php
Team MANRIKI presents: The Future Map of Short Films vol.2
Filmmaking collective Team MANRIKI established by Takumi Saitoh (actor, photographer and film director), Nagano (comedian), Nobuaki Kaneko (musician and actor) and Yasuhiko Shimizu (film director) had the world premiere for their latest short film at SSFF & ASIA 2019. At the event, the team welcomed one of the key cast members SWAY, and screened a special short film version of their upcoming feature film "MANRIKI", created exclusively for SSFF & ASIA, as well as their latest short film "DEATH BIKE" starring SWAY. During the event, the team also introduced some behind the scenes from each film and stories about their feature film "MANRIKI".
https://www.shortshorts.org/2019/en/program/manriki.php
Creator's Seminar
Nobuhiro Ymashita, the director of films such as "Linda Linda Linda" and "Kueki Ressha", led a lecture during the festival. He went over the history of his career and his distinctive style, pursuing both creativity and entertainment, and looking into the future of the filmmaking.
https://www.shortshorts.org/2019/en/program/seminar.php
---
Award Ceremony
Invited guests attended the Award Ceremony on June 16th, which was held at Meiji Jingu. Jurors of the various competitions gathered here to announce the best short films that were chosen from each of the competitions, and the Grand Prix was chosen from among the winners of the main competitions. The Grand Prix winning short film is eligible for nomination at next year's Academy Awards®
---
Award
Jurors
---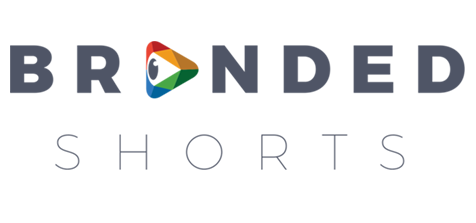 BRANDED Digest
Branded Shorts
consumer engagement, an increasing number of companies are breaking into movie marketing. "Branded movies" are unique in that they produce value for consumers with the power of storytelling and entertainment while reflecting on a brand' s philosophies and ideas. SSFF & ASIA launched BRANDED SHORTS in 2016 and has built a network of ad agencies and brands in addition to over 50,000 creators and production companies. With BRANDED SHORTS, the festival aims to connect these four parties and boost each business by providing a platform that adapts to the ever-evolving entertainment landscape.
https://www.shortshorts.org/2019/en/branded/
Jury
Isshin Inudo Film Director/CM Director
Sayaka Kai Film Director
Takuma Takasaki Executive Creative Director, Dentsu Inc.
Akira Nagai Film Director
Makoto Nagahisa Film Director
Morihiko Hasebe Executive Creative Director, Hakuhodo Inc.
Akihiro Fukube Creative Director/Copywriter
Ū-ki Yamato Film Director
Branded Shorts of the Year International Category
International Category 22 AGAIn / Director: Javier Ruiz Caldera

Branded Shorts of the Year SUNRISE CineAD Award
National Category The Party Bus 好きだなんていわない/ Director : Show Yanagisawa
Nestlé Theater New Branded Movie "Kiriko's Table" Premiere Event
Nestlé Japan produced the original branded movie "Kiriko's Table" with a theme around the "Nestlé Wellness Ambassador" program, and held a talk event with the director and cast members in which they talked about their experiences during the production. At the opening talk, Nestlé Japan's President and CEO Kohzoh Takaoka and Festival President Tetsuya Bessho talked about the possibility and future prospects of the "Nestlé Wellness Ambassador" program, which suggests health habits according to each customer, as well as discussed the current landscape of branded movies. In addition, Masamichi Shirahata, President of THEATRE ACADEMY Co., Ltd, and Fuku Suzuki, an actor at THEATRE ACADEMY/AT Production made appearances and announced a future collaboration, as a model case for this film.
Jury Talk Event & Award Ceremony
The "Branded Shorts of the Year" winners for the International Category and National Category, and the "SUNRISE CineAD Award" were announced. During the jury talk session, 8 jury members gave an overview of all the nominated works in BRANDED SHORTS 2019, and also discussed the possibilities for branded movies from their own perspectives.
"The Allure of Short Film" powered by Nestlé Japan
Biogen, a biotechnology company specializing in the development of therapeutics fot intractable neurological diseases, produced the short film "Bon Voyage" for the purpose of enlightening about the disease "spinal muscular atrophy (SMA)", and held a premiere PR event.